WHAT DO WE DO GEORGE AS A BUYER
As a Realtor you hear allkinds of stories, meet all kinds of people, and of course answer allkinds of questions. The real stories come with buyers that come intomy office, with the most memorable one being a client that hadseveral other agents that just couldn't answer her questions so shecame to me and her first line to me was, " What do we do George?"
She like other buyers, hascame to me after being to numerous agents that never explained thebuying process, a pre-qual, and the steps taken as a buyer. She hadnever been told that she would need monies upfront, that VA does havefunding fees and is not always down payment free. It is our job asagents to also be teachers, nurturers, guides, and the nay sayer attimes when it is needed.
As a buyer here are theitems of up-most importance to you.
Let's start with theinitial process, loan prequalification. I am not a lender but I canassist you with finding lenders, and I highly recommend to shoplenders like you shop auto dealerships for new car prices. Items thelender will ask is an idea of your credit scores, income, and anycredit card debt, car or other payments. This will give them yourdebt to income ratio. They will ask to run your credit, if you haveno idea of your scores this may be a good idea for the first one youcontact, but don't allow everyone that you contact to do so as thiswill cause your credit scores to drop. Once the lender has thisinformation, they will give you a general prequalifiction. This willgive you an idea of the interest rate, amount you can get a loan for,and type of loan you can get.
Second is the buyer agentpick. As an agent I highly recommend to meet or call at least 2agents, talk with them and make sure you can communicate and workwith this agent with ease, and schedule your initial meeting. Thingsto bring is your perqual letter, a list of items you need to have ina home and want in your home, and a list of any questions that youmay have. These questions are any including the process, what theagent will do for you, homes, areas, and styles etc.
On your initial meet, theagent should inquire as to weather or not you are a first time buyerand if you understand and know the process!? If not they should thenbecome the teacher, explaining the buyer process ( shortened versionfollowing).
First the choice to buy ahome.
Second acquiring lending.
Third making offer on ahome, and counter offer process.
Fourth execution ofcontract.
Fifth the upfront feeswith execution.
Sixth is the buyersinspection.
Seventh is repairsnegotiation with seller and amendment for them.
Eighth is the appraisalthat will need to be paid for a couple weeks after execution.
Ninth is closing andfunding.
Tenth is moving in yournew home!
Now let's back up to thefifth item above. There are fees that you will need to have atexecution of the contract. The first is earnest money, which adetermined amount that will be deposited with the title company. Thismoney will be credited to you at closing either in a check form ortoward any funds that may be needed from you to close.
There is an option fee,bringing us to number 7, is also a determined amount at contract (and is an optional item for you). This is to hold the listing offmarket while you have a buyers inspection completed and negotiate therepairs with seller, unless there are to many repairs for you to wantto proceed. If this is the case you have the option in this setperiod to opt out of the contract with no harm no fowl. A buyersinspection is completed by a licensed inspector of your choosing, whowill inspect the home from roof to ground, and build a report foryou. You have the right to inspect the home yourself also, but Ihighly recommend getting a professional to complete it for you.
Once the option processhas been completed, you will hear from the lender within few days toorder an appraisal ( number 8). In most cases the appraisal is paidat that time, but there are a few lenders that will role this intothe closing cost. The appraiser will go and give an appraisal valuefor the home, and it must be equal to or higher than the amount youare asking for in the loan. If this does not happen then you willhave some negotiations to do with the seller. There are in most cases3 options, the seller lowers the price to appraisal value, you paythe difference of values, or the seller contest the value andprovides an appraiser and lender with comps to show the value theybelieve to be true. The appraiser may adjust the value or not.
The ninth procedure inbuying a home is to go to closing. You will receive a customerdisclosure with the breakdown of your loan, fees, and monies neededto bring for closing. Once you have signed the CD, you have a 72 hourwait period. Your agent should verify the lender has gone over the CDwith you making sure there is a complete understanding of all thenumbers involved.
Then you meet with youragent at the title company, or sign electronically (if out of town,state, country) all of your loan documents. Once the documents aresigned by all parties, the documents are sent to the lender, who willreview them and then approve funding.
10th isacquiring keys when the loan has funded, and moving in! Congrats thatyou have made it through your home purchase without saying, "Whatdo we do George?"
Blogsubmitted by: Cyndi Cobb of The Real Estate Market Place –Servicing the Greater Fort Hood and surrounding areas which includes:Killeen, Harker Heights, Temple, Belton, Copperas Cove, Lampasas,Kempner, and Nolanville. Feel free to call if you have any questionsregarding Central Texas Real Estate.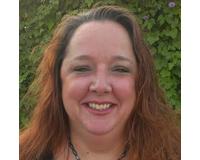 Author:
Cyndi Cobb
Phone:
512-564-0381
Dated:
April 8th 2016
Views:
1,770
About Cyndi: ...