5 Facts About Central Texas Real Estate
Facts You Should Know About Today's Central Texas Real Estate Market
Every market is different and when it comes to investing in Central Texas real estate, it's important to know all the facts.
With low interest rates, an abundant supply of homes and affordable prices, this is an ideal time to invest in Central Texas.
Central Texas real estate is different. With opportunities like these, now may be the ideal time to build wealth through property investment.
Get the local facts from your Austin area REALTOR® today. Few investments hold value like Central Texas real estate.
For example, Texans spend an average of six years in their home. Since 2004, the median price has risen 23 percent in Austin.
* Few investments deliver that kind of return.
Home affordability is at an all-time high and buyer incentives are still available.
The combination of stable home prices and historically low mortgage rates has made housing exceptionally affordable relative to household
income. In addition, the Federal Housing Administration (FHA) and many local programs offer loans that can result in lower down payments, more
competitive interest rates or flexible credit qualifications. Texas has a strong and diverse economy.
Central Texas' economy is strong and diverse, and the population is expected to continue to grow steadily. These factors all point to continued health in the housing market.
Owning builds long-term wealth and can cost less than renting.
Homeowners see substantial
savings through federal income tax deductions on property tax and mortgage interest. These
tax savings partially reduce, or offset, the actual cost of owning your home. According to the National Association of REALTORS®, a typical
homeowner's net worth is 49 times greater than that of a renter's.
Renter's Net Worth vs Homewoner's Net Worth
Interest rates are near record lows.
Even small reductions in the interest rate can significantly boost your purchasing power. For example, a decrease from 6 to 5 percent on a 30-year home loan for $200,000 can change the monthly principal and interest payments by $125, a decrease of 11.6 percent.
PSG know the local real estate market and can help you find a home that fits your needs and your budget. PSG experts can also connect you to affordable housing and negotiate on your behalf to maximize the value of your investment. When buying or selling property, be sure to consult your REALTOR®.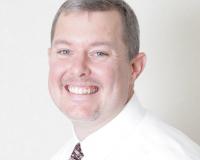 Author:
Chip Franks
Phone:
254-291-1337
Dated:
March 31st 2016
Views:
451
About Chip: The Supreme Commander of The Real Estate MarketPlace and A Good Guy, In General! Ron "Chip" Frank...