5 Savings For Home Owners In 2016
5Savings for Home Owners in 2016
Makinga few changes around the home can lead to big savings, and doesn'teveryone resolve to save more in the new year? Here are a fewideas:
Energyaudits: Utilitycompanies may offer an energy audit (some for free) where expertscome in to assess how a home consumes energy and identifies areasfor improvement. Inspectors may perform the audit remotely or byvisiting your home. It's been known to save as much as 30 percenton monthly bills. Search for an energy auditor near your ZIP codeat the ResidentialEnergy Services Network.

Adjustyour water heater: Lowerthe water heater by just 10 degrees Fahrenheit, and you may beable to curb your heating costs by 3 percent to 5 percent. A coverfor your water heater can also keep the heat in and save an extra4 percent to 9 percent.

Changethe light bulbs: Swappingout your current bulbs for low-energy ones can help reducelighting costs. A 60-watt bulb, which costs about $6, will savebetween $30 and $80 over its lifetime. With households typicallyhaving a minimum of 50 bulbs, home owners could see a potential$1,500 in savings.

Washyour clothes on cold: Byusing less hot water for laundry, you can save about $60 per year.Dryers account for 12 percent of energy in an average household,so line-drying clothes could save an extra $200 per year. If youdo use the dryer, make sure you clean your vent, which can reduceenergy costs by $9 to $12 per month.

Getrid of cable: Cuttingthe cord to your landline or cable can save you $100 a month. Asan alternative, a Chromecast,which streams shows from your smartphone or computer to yourtelevision, costs just $35.
Source:"TheBest Way to Save Tons of Money on Your Home in 2016,"realtor.com(R) (Dec. 30, 2015)
Blogsubmitted by: Cyndi Cobb of The Real Estate Market Place –Servicingthe Greater Fort Hood and surrounding areas which includes:Killeen,Harker Heights, Temple, Belton, Copperas Cove, Lampasas,Kempner, andNolanville. Feel free to call if you have any questions regardingCentral Texas Real Estate.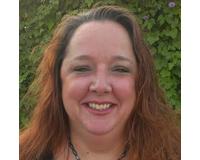 Author:
Cyndi Cobb
Phone:
512-564-0381
Dated:
July 2nd 2016
Views:
264
About Cyndi: ...