Best Real Estate Housing Markets Through 2016
BestReal Estate Housing Markets Through 2016
Thebest housing markets forecast for the next five years are composed of10 cities scattered from Washington State to Florida. These 10U.S. cities are projected by Housing Predictor to have thehighest probability of appreciating the most for all cities in thenation through 2016.
Mostof the best real estate markets are centrally located to attract alarge number of sizeable employers, and are likely to produce betterregional economic conditions as a result. A few are exceptions tothis rule, including Miami, which tops the list with the highestprojected housing inflation.
Miamiis an international designation for vacationers and has become aworld class resort community, attracting home and condo purchasersfrom all over the world. If there's ever been a time to buy housingin Miami in this decade, chances are this is it.
Acrossthe nation, San Francisco ranks second on the list. A rich diversecultural mix of people has transformed the greater Bay Area into aworld class city to make home. Further south on the San FranciscoPeninsula, Los Altos ranks third. Ushered in by the rich high techbusiness, more millionaires are busting out on the peninsula thananywhere else in the U.S. and the majority of buyers are paying cashfor homes.
Seattlehas weathered the housing downturn better than the majority of thenation, despite a sizeable decline in home values. The city has areputation for getting more rain than most other places and it's ananchor for major employers, including Microsoft, Amazon and Boeing.Higher salaries paid to workers should bolster the housing market.
Medfordand Eugene, Oregon should also lead the nation out of the housingdownturn, with higher home values than most of the rest of thecountry over the next five years, a necessity to be named to thelist.
Asa recognized leader in the wine industry, Napa is forecast to seemore economic growth than ever before in its history, pushing newhome construction and values much higher.
| Rank | City | ForecastAppreciation |
| --- | --- | --- |
| 1. | Miami, FL | 18.7% |
| 2. | San Francisco, CA | 15.9% |
| 3. | Los Altos, CA | 15.5% |
| 4. | Seattle, WA | 14.9% |
| 5. | Medford, OR | 13.9% |
| 6. | Eugene, OR | 12.8% |
| 7. | Napa, CA | 12.7% |
| 8. | Naples, FL | 12.5% |
| 9. | Austin, TX | 11.6% |
| 10. | Tucson, AZ | 10.5% |
Naples,Florida has been a vacation destination for old time east coastresidents for decades and shouldn't have much of a problemre-establishing itself over the next five years.
Austin,Texas is a technological hub attracting a younger sector, and lots ofgrowing companies supplying jobs to bolster the housing market.
Lastly,Tucson, Arizona should be re-energized over the period to reemerge asa growing boom town in the new decade.
Whatthis means for the Killeen Central Texas market?
Weshould keep a steady market as both buyers and sellers will want tobuy outside of the Austin area to lower the cost of living expensesas we have already started seeing. The commute is easier than tryingto buy in the city where it is a tougher market to buy a home in.
Sited byhttp://www.housingpredictor.com/best-real-estate-housing-markets/
Blogsubmitted by: Cyndi Cobb of The Real Estate Market Place –Servicing the Greater Fort Hood and surrounding areas which includes:Killeen, Harker Heights, Temple, Belton, Copperas Cove, Lampasas,Kempner, and Nolanville. Feel free to call if you have any questionsregarding Central Texas Real Estate.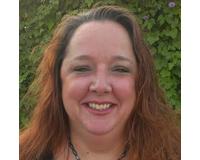 Author:
Cyndi Cobb
Phone:
512-564-0381
Dated:
January 18th 2016
Views:
389
About Cyndi: ...