Buyers Want A Playroom For The Kids
BuyersWant a Playroom for the Kids
Havinga playroom for kids is becoming an increasingly important factor inyoung families' home buying decisions, even more so than othertraditional features, some real estate professionals say.
"Buyerstoday — especially millennial buyers — want everyone to have aprivate space of their own to decompress under one roof, and thebonus room/playroom outweighs a large yard in their buyingdecision," Patty Blackwelder, a buyer's agent with TwinsSelling Real Estate in Northern Virginia, told Market Watch. "Thefirst item that seems to fall off the list is the large yard."
Forlistings that don't have a playroom, buyers may be looking for wherethey could add one. For example, formal living rooms could bere-purposed as a playroom. If buyers sacrifice yard size for such anamenity, they may turn to their agent to ask where the closestplayground is.
"Peopleare happy to have a patio for the kids to play on," says AnnThompson, regional sales executive at Bank of America Home Loans."The big yard thing — it's not necessarily everyone'sgrandest dream anymore." For example, in areas such asCalifornia, where there are water-use restrictions because ofdrought, having a big yard is not always viewed as a positive.
Youshould be prepared to help buyers visualize how they could carve outa playroom in the listings you show them.
"Justbecause, at some point in time, someone wrote 'dining room' overthis square plot in your home doesn't mean that it can only foreverand henceforth be used as a dining room," writes children'sretailer Landof Nod,which provides tips on its site for how to create a formal diningroom and playroom in one space. "We say you can have yourdining room four days a year, but you can also have a playroom 361days a year."
Asfor the backyard, buyers still want one — but they may not be aspicky about its size as they once were, Blackwelder says. Buyers maybe looking for just enough room to have a dining area and a fire pitor a garden.
"What'sinteresting is, given the choice of a large backyard or space insidefor everyone, they will take the smaller backyard and space foreveryone," Blackwelder says. "Even if the house is on amain road, they will take that — as long as a playground isnearby."
Source:MoreProof That Kids Rule the Family,"MarketWatch (Jan. 19, 2016)DAILY REAL ESTATE NEWS | WEDNESDAY, JANUARY 20, 2016
Blogsubmitted by: Cyndi Cobb of The Real Estate Market Place –Servicingthe Greater Fort Hood and surrounding areas which includes:Killeen,Harker Heights, Temple, Belton, Copperas Cove, Lampasas,Kempner, andNolanville. Feel free to call if you have any questions regardingCentral Texas Real Estate.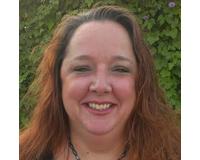 Author:
Cyndi Cobb
Phone:
512-564-0381
Dated:
February 29th 2016
Views:
369
About Cyndi: ...