TRID Lengthening Closing Timelines
TRIDLengthening Closing Timelines
Theaverage time to close on a mortgage was 49 days in November, thelongest timeline since February 2013, according to Ellie Mae'slatest Origination Insight Report. Conventional and FHA loans eachaveraged 49 days while VA loans averaged 50 days.
TheNational Association of REALTORS® has flagged the new RESPA-TILA"Know Before You Owe" mortgage regulations, which tookeffect Oct. 3, as the likely culprit for the longer closing times.
NARreported last week that existing-homesales dipped significantly in November,reaching their slowest pace in more than a year and a half.According to the REALTORS®Confidence Index,47 percent of real estate professionals reported in November thatthey were seeing longer closing times from a year ago, up from 37percent in October.
"Weare beginning to see the anticipated impacts of the Know Before YouOwe changes that went into effect in October," says JonathanCorr, president and CEO of Ellie Mae. "The time to close loanshas crept up to 49 days — a 3-day increase over October — whilethe closing rate on purchased loans increased to 72 percent.Additionally, we've seen the percentage of refinances increase to 46percent of all closed loans, most likely driven by a recent dip inrates over the last three months since the 2015 high point inAugust."
NARChief Economist Lawrence Yun said in a statement last week that thelonger time frames to closing likely pushed would-be Novembertransactions into December. Still, closing rates for all loansreached their highest point in November at 68.4 percent, accordingto Ellie Mae's report. Ellie Mae began tracking such data in Augustof 2011.
EllieMae's report also showed that the average FICO score on loansoriginated in November was 721 — the sixth consecutive month theaverage score declined. Average FICO scores for all loans has fallen10 points since January.
Source:"TRIDCausing Noticeable Delays--Ellie Mae,"Mortgage News Daily (Dec. 28, 2015)
Blogsubmitted by: Cyndi Cobb of The Real Estate Market Place –Servicing the Greater Fort Hood and surrounding areas which includes:Killeen, Harker Heights, Temple, Belton, Copperas Cove, Lampasas,Kempner, and Nolanville. Feel free to call if you have any questionsregarding Central Texas Real Estate.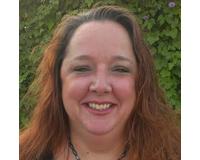 Author:
Cyndi Cobb
Phone:
512-564-0381
Dated:
January 15th 2016
Views:
570
About Cyndi: ...