10 MYTHS Of Credit Reporting One Must Know Part 1 Of 5
The sole focus of credit bureau companies is profit, and their product is your credit file. They're interested in how much profit your credit problems will make for them. Though there are different scoring formulas, if your credit score falls in a certain range, you are the target of minimal to substantial pricing jumps and higher interest rates. Are you a penalized person who fattens the financial pocketbooks of creditors? You don't have to be a victim to bad credit any longer! I've been working with credit challenged families for about 6 years now. What I've discovered is there are common threads of thought the public has about the credit reporting sector. I've compiled these perceptions into 10 MYTHS of Credit Reporting one must know:

Myth #1 When I pay off a past-due account, such as a charge off or a collection account, it will show "paid" and no longer be negative.

Fact - It is difficult to fully restore your credit without paying your outstanding debts. However, paying off an old debt, that is greater than 5 years old, can actually hurt your credit as making a payment represents new activity and restarts the clock. When paying an outstanding debt, you will change the account status to paid collection, paid charge-off, satisfied judgment, or paid 'was xxx days late". This is still considered very negative and appears as though you had to be strong-armed by the credit bureau to pay the account.

Myth #2 If a negative item is successfully deleted from my credit report, it will just come right back on my report.

Fact - The credit bureaus have cleverly spread this myth through the news media and government agencies. In truth, the credit bureaus will often temporarily delete a negative listing if they have not heard from the credit grantor for 30 days since an item has been disputed. Should the credit grantor submit verification a week or two later, it will be reinserted. This is called a "soft delete". Most of the time the creditor simply fails to respond and the negative item is permanently deleted. If the creditor verifies the item the account may still be deleted later in the process as the challenging process is intensified.

Blog submitted by: Ron Cooks of The Real Estate Market Place – Servicing the Greater Fort Hood area which includes: Killeen, Harker Heights, Temple, Belton, Copperas Cove and Nolanville. Feel free to call if you have any questions regarding Central Texas Real Estate.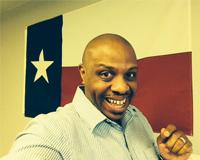 Author:
Ron Cooks
Phone:
254-702-0064
Dated:
October 26th 2014
Views:
650
About Ron: I'm a retired Army Warrant Officer that served our nation for 25 years. I was born and reared in ...