10 Myths Of Credit Reporting One Must Know Part 2 Of 5
I've been working with credit challenged families for about 6 years now. What I've discovered is there are common threads of thought the public has about the credit reporting sector. I've compiled these perceptions into 10 MYTHS of Credit Reporting one must know: Check out Myths 1 and 2 here: 10 Myths of Credit Reporting One Must Know - part 1 of 5

Myth #3
There are items such as bankruptcies, foreclosures, and tax liens that are impossible to remove from the credit report.

Fact-There is no type of negative listing that I have not seen removed. The credit bureaus have cleverly spread this myth through the news media and government agencies in an attempt to discourage repeated attempts. Also, the time limit associated with items staying on your credit report are MAXIMUM's, there is no law that states these items MUST stay on your report for any length of time at all.

Myth #4
Disputing a credit report is easy . . . Any consumer can do it.

Fact-Disputing a credit report is easy. Getting RESULTS from the credit bureaus as a layperson is amazingly difficult, complex, and infuriating. The Federal Trade Commission receives more complaints against credit bureaus than any other type of business. The three major credit bureaus paid millions of dollars in fines for ignoring consumers requesting information regarding their file. Remember the credit bureaus are primarily interested in protecting their profits. Investigating consumer disputes consumes these profits. Sparking a mass number of lawsuits, the bureaus do everything in their power to impede your progress with credit restoration. Restoring your own credit is like repairing your own transmission or representing yourself in court; it is possible, but you have to be willing to invest the time to learn the processes, assume the risks of inexperience and realize that it will probably take you longer and you will be less effective than a professional.

Blog submitted by: Ron Cooks of The Real Estate Market Place – Servicing the Greater Fort Hood area which includes: Killeen, Harker Heights, Temple, Belton, Copperas Cove and Nolanville. Feel free to call if you have any questions regarding Central Texas Real Estate.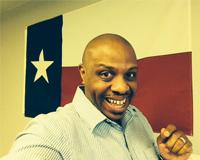 Author:
Ron Cooks
Phone:
254-702-0064
Dated:
October 30th 2014
Views:
701
About Ron: I'm a retired Army Warrant Officer that served our nation for 25 years. I was born and reared in ...