10 Myths Of Credit Reporting One Must Know Part 4 Of 5
I've been working with credit challenged families for about 6 years now. What I've discovered is there are common threads of thought the public has about the credit reporting sector. I've compiled these perceptions into 10 MYTHS of Credit Reporting one must know: Check out Myths 5 and 6 here: 10 myths of credit reporting one must know - Part 3 of 5

Myth #7 - I can create a totally new credit file by getting a federal tax ID number or changing a few numbers on my social security number.

Fact - Fraud is always illegal! Lying on a credit application is a criminal offense, and with the linking of computer systems, it is virtually impossible to get away with. It is in your best interest to hire adequate representation and confront the credit bureaus armed with the rights Congress has granted you through the consumer protection laws.

Myth #8 - If I build enough good credit, it will offset my bad credit and make me credit worthy.

Fact - Any amount of bad credit is devastating to your chances of being approved by a creditor. The approval is almost never in the hands of a human sitting across a desk from you. It is a computer achieving a point total. The slightest amount of negative credit will, for example, cause an auto loan's interest rate to skyrocket. Generally, even a little bad credit (regardless of the amount of good credit) will cause you to be declined.

Blog submitted by: Ron Cooks of The Real Estate Market Place – Servicing the Greater Fort Hood area which includes: Killeen, Harker Heights, Temple, Belton, Copperas Cove and Nolanville. Feel free to call if you have any questions regarding Central Texas Real Estate.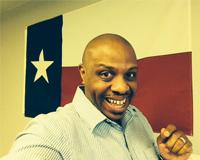 Author:
Ron Cooks
Phone:
254-702-0064
Dated:
November 5th 2014
Views:
462
About Ron: I'm a retired Army Warrant Officer that served our nation for 25 years. I was born and reared in ...