10 Myths Of Credit Reporting One Must Know Part 5 Of 5
I've been working with credit challenged families for about 6 years now. What I've discovered is there are common threads of thought the public has about the credit reporting sector. I've compiled these perceptions into 10 MYTHS of Credit Reporting one must know:Check out Myths 7 and 8 here: 10 myths of credit reporting one must know - Part 4 of 5

Myth #9 - Nonprofit organizations, like Consumer Credit Counseling Service, can help me restore my credit.

Fact - Nonprofit debt counseling services assist people who are over their heads in debt and seeking an alternative to bankruptcy. These organizations are funded and controlled by credit grantors and credit bureaus. When you are working with them, your creditors will often note this on your credit report. This is a huge red flag for prospective credit grantors. Some of the very worst credit reports that I see are participants in these types of programs.

Myth #10 - It is illegal for creditors to take a negative, accurate listing off my credit report. The law requires that these items remain on the credit report for at least seven (7) years.

Fact - When you speak to credit grantors, collection agencies, or credit bureaus, their typically under-educated staff may tell you all manner of such pseudo-legal nonsense. The law limits negative information from appearing longer than the legal seven-year maximum. The credit grantor or credit bureau may choose to delete the item whenever they see fit.

Blog submitted by: Ron Cooks of The Real Estate Market Place – Servicing the Greater Fort Hood area which includes: Killeen, Harker Heights, Temple, Belton, Copperas Cove and Nolanville. Feel free to call if you have any questions regarding Central Texas Real Estate.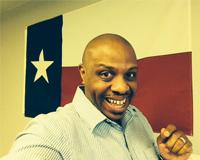 Author:
Ron Cooks
Phone:
254-702-0064
Dated:
November 6th 2014
Views:
577
About Ron: I'm a retired Army Warrant Officer that served our nation for 25 years. I was born and reared in ...