4 Big Trends To Watch In Real Estate
4Big Trends to Watch in Real Estate
Whatshould you watch for this year? The Urban Land Institute recentlyreleased its "EmergingTrends in Real Estate"report, covering the U.S. and Canada, for the coming year. Thereport covers some of the top trends expected to impact real estatein the short and mid-term.
Hereare a few trends ULI says you should have on your radar screen forthis year:
1. Risingmortgage rates. Therising interest rate is expected to be the mantra this year. "Theunderlying question is how the generation whose entire businesscareer has been shaped by a low-interest-rate environment willrespond to the upward movement in the price of money," ULI'sreport notes. "Will higher rates alter behaviors, to what degree,and at what threshold?" ULI says these will be the main questionsthat emerge this year.
2.Droughtimpact. Thewestern part of the U.S. — particularly California — is facinga historic drought but the impact will likely be felt throughoutthe U.S. For example, "as irrigation has become more problematicand costly, so too have food prices for crops ranging from almondsand artichokes to pistachios and raisins," the report notes. Thatwill bring about a decline in farmland prices. Also, the reportnotes that semiconductor plants require large amounts of water, asdo the snow-making machines at ski resorts. "Cities whoseeconomic energy has been driven by population increases mustconfront limits on growth that are defined by water availabilityand cost," the report notes. "Although a strong El Niño forthe winter of 2015–2016 is forecast to bring much-needed rain,the water deficit west of the 100th Meridian is a factor that realestate should watch closely in the years ahead."3.
3.GenerationX in leadership. GenXers – those born between 1965 and 1980 – are due to takecharge in real estate."They are in a good position, in a way, asthey are the ones whom the boomers should be grooming formanagement succession," according to ULI. "But they came of agein the aftermath of the savings-and-loan crisis, in dire times forreal estate. Few came into the business during the early 1990s, andeven fewer have the benefit of real estate graduate education.Watch for the implications for leadership in the industry goingforward."
4.The Fair Housing Act and "the affordability crisis." TheU.S. Supreme Court says that local communities are able to takelegal action to address any disparities in housing, even those thatare unintentional. Also, the U.S. Department of Housing and UrbanDevelopment is now requiring local communities to "affirmativelyfurther" equal housing opportunity. Communities could risk losingfederal housing funds if they don't comply. "This could alterwhere affordable housing is built, and where households in need ofsuch housing may move," the report notes. What's more, ULIpredicts that given the recent U.S. Supreme Court and HUD rulings, aheated debate on multifamily development will likely ensue thisyear.

Source: "EmergingTrends in Real Estate,"Urban Land Institute (2016) DAILY REAL ESTATE NEWS | THURSDAY,JANUARY 28, 2016
Blogsubmitted by: Cyndi Cobb of The Real Estate Market Place –Servicingthe Greater Fort Hood and surrounding areas which includes:Killeen,Harker Heights, Temple, Belton, Copperas Cove, Lampasas,Kempner, andNolanville. Feel free to call if you have any questions regardingCentral Texas Real Estate.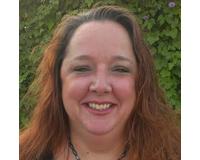 Author:
Cyndi Cobb
Phone:
512-564-0381
Dated:
February 1st 2016
Views:
589
About Cyndi: ...