4 Poor Decor Choices New Home Owners Make
4Poor Decor Choices New Home Owners Make
When yourclient finally closes on their home, they're going to be excited tostart making the place their own. But going overboard withdecorating concepts or placing furniture in the wrong configurationscan make a home look cramped and uninviting. Help guide yourclient's eye for interior design by steering them away from thesefurnishing mistakes recently highlighted by realtor.com®:
Oversizedfurnishings. "Measuringa space is imperative before you purchase anything," WillSaks, a designer with Homepolish,told realtor.com®. "You need to understand the dimensions ofa space so the scale will feel balanced. … While a large,overstuffed Chesterfield might look great in the store, in a tinyapartment it might end up looking like a fat guy in a little coat."

Crammingtoo much in one room. Emptyspaces and walls in a room can be a good thing. How much furnitureshould you put in? It depends on the aesthetic you are trying toachieve. "If you're going for a more sleek look, stick to afew key pieces in a room to create the feeling of openness,"Saks says. "The same goes for artwork — one largeframe can create an art gallery feeling."

Decoratinga room around a legacy piece. Yourclient's armoire or overstuffed chair may hold sentimental value tothem, but decorating an entire room around it may be a mistake.Home owners who feel attached to a piece of furniture may feelcompelled to do a certain layout or color scheme that could becompletely wrong for the space, realtor.com® notes. Suggest thatyour client place the furniture nonfocal part of the house — ifit's a chair, put it in a corner of the bedroom, for example — orhave them place it in storage until they can figure out how it fitsinto their overall design concept.

Lookinglike a catalog or interior design magazine. Don'ttry to copy a catalog. While it can be beautiful, it doesn't alwayshave a "home" vibe. "The most interesting designsare ones that are aesthetically mixed," Saks says. He suggestsadding a vintage or one-of-a-kind piece that makes the space feelmore personal and curated — a new sofa paired with a vintagecredenza, for example. Artwork and accessories from Etsy andflea markets can also help make a home feel unique, he says.
Source:"5Huge Mistakes People Make Furnishing Their New Home,"realtor.com® (Jan. 19, 2016)
Blogsubmitted by: Cyndi Cobb of The Real Estate Market Place –Servicingthe Greater Fort Hood and surrounding areas which includes:Killeen,Harker Heights, Temple, Belton, Copperas Cove, Lampasas,Kempner, andNolanville. Feel free to call if you have any questions regardingCentral Texas Real Estate.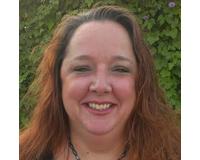 Author:
Cyndi Cobb
Phone:
512-564-0381
Dated:
February 26th 2016
Views:
378
About Cyndi: ...