5 Must Do Items Before You Start House Hunting
If you're like most people, looking at homes and imagining yourself living in them is your favorite part of the home buying process. However, in order to make that dream become a reality, you have to get your financial house in order first. Recently passed laws, such as the Dodd-Frank Act, requires more proof from consumers that they can afford a home in order to protect them from predatory lending practices, making it even harder for those with poor credit to buy a home. While this legislation is a good thing in that it means more protection for consumers, it also means that you as a buyer have to be diligent when it comes to having your finances in order if you want to buy a home.
Here are five things home shoppers should do before they even begin looking for a home:
1. File your taxes. This is a must because a lender will want to see your most recent tax returns in order to document your income. If you owe taxes and are making payments, but are filing an extension with the IRS to file a return up to six months later, you'll need to show a lender alternative documents to show your income.
2. Gather other financial documents. A lender will be able to tell you exactly what documents they need from you once you apply for a loan, but you can avoid future delays by locating and gathering the major documents you'll need ahead of time. These include anything that can show your full income for the past two years, such as W-2s, old tax returns, and tax forms like a 1099 IRS form to show self-employed income. To get a "qualified" mortgage under the Dodd-Frank rules, you'll have to prove you can afford the home with enough assets and show an ability to repay the loan, along with mortgage insurance when applicable. Most lenders and loan programs also want you to show you will still have money left over to pay your other bills and still be able to eat as well.
3. Check your credit report. Doing this six months to a year before buying a home is smart, partly to check your FICO credit score and try to improve it. But your main purpose should be to check for errors and fix them. For example, a credit agency may say you've missed a payment, but you can prove you weren't late. Errors can take up to 90 days to fix. You can get a free credit report at AnnualCreditReport.com. Also, keep in mind that while sites like Credit Karma can give you a general idea of where your credit score sits, it's typically only an estimate and can vary from the score mortgage professionals use to qualify you for a home.
4. Research the local housing market. This step before the actual house-hunting begins can give you a good idea of the amenities you can realistically expect to get in a house in your area within your estimated budget. Search for homes online in your ideal area and see what the listing prices are. While a prequalification from a lender is a must have and will let you know what you're qualified for, it's a good idea to sit down on your own and figure out what you can realistically afford as far as monthly payment, interest, and hazard insurance (and mortgage insurance where applicable) before you even get to that point.
5. Find a Realtor you can trust. This may not seem like a financial move, but in reality it can be one of the most important financial steps you can take. Not only can a licensed Realtor save you time (which equals money) and stress, they will save you money by negotiating the transaction on your behalf to get you the best deal possible. They may be able to show you homes in areas you hadn't thought of, quickly alert you when new properties go on the market, and can assist you in acting quickly once you do find the right home. In most transactions, depending upon the housing market in your area, your Realtor represents you as a client at no up-front cost to you, often at no cost to you at all. They can also refer you to a list of local lenders, as well as other vendors and contractors they have built a trusting relationship with.
It's tempting to stay in the dream phase and procrastinate on the less fun tasks that seem like work. However, following these five financial steps before you even really begin your home search can help you ensure you're prepared so that when the time comes you actually can sit back, relax, and live in that home you've been dreaming of.
------------------------------------------
If you'd like to make this the year you finally buy your dream home, I'd love to be the one to help you make that dream a reality.
Feel free to call or text me at 254-290-1012, or e-mail me at darcy@killeenlistings.com.
~Darcy Staudacher
Licensed Texas REALTOR®
The Real Estate MarketPlace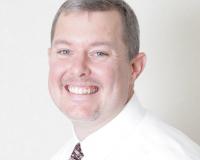 Author:
Chip Franks
Phone:
254-291-1337
Dated:
May 5th 2015
Views:
3,779
About Chip: The Supreme Commander of The Real Estate MarketPlace and A Good Guy, In General! Ron "Chip" Frank...