6 Tacky Home Dcor Trends
6'Tacky' Home Décor Trends
Trendscome and go, and the folks at realtor.com® recently compiled a listof a few of those faded home design trends they hope never come backin style. Make sure your listing isn't an offender!
Hereare a few of what realtor.com® recently dubbed as the "tackiesthome décor trends" of all time:
1.Plastic furniture covers: Whileyou may be trying to keep the furniture clean, those thick layers ofclear vinyl all over furnishings will not make guests feel welcomeor comfortable as they squish into a Saran-wrapped chair.
2.Popcorn ceilings: Texturedceilings scream 70s and 80s décor. But besides a passé look, theyalso can absorb odors and discolor more easily too.
3.Wall-to-wall shag carpet: Sure,it's more affordable than wood flooring but shag carpet can betough to clean (getting stuck in a roll in your vacuum) and it canfeel like your walking on yarn, according to realtor.com®'s list.
4.U-shaped toilet rugs and covers: Removethose U-shaped covers along the bases of toilets and the matchingtoilet seat cover. They can make the bathroom appear unclean – bytrapping moisture and bacteria.
5.Fabric overload: Floralprints and copious fabric in every corner of a room may have been ontrend in the 1980s, but it may be long overtime to weed out some ofthose prints. Ruffled skirts on pieces of furniture and floralcurtains just may be too much for home buyers' tastes nowadays.
6.Hanging plants: Hanginghouseplants from your ceiling can make a home look like a "jungle."Instead, keep the greenery in a pot on the table or shelf.
Source:"10Tackiest Home Décor Trends We Hope Never Return,"realtor.com® (Nov. 20, 2015)
Blogsubmitted by: Cyndi Cobb of The Real Estate Market Place –Servicing the Greater Fort Hood and surrounding areas which includes:Killeen, Harker Heights, Temple, Belton, Copperas Cove, Lampasas,Kempner, and Nolanville. Feel free to call if you have any questionsregarding Central Texas Real Estate.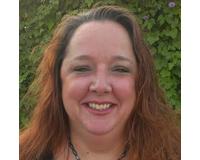 Author:
Cyndi Cobb
Phone:
512-564-0381
Dated:
December 7th 2015
Views:
438
About Cyndi: ...