6 Tips For Making Your HomeBuying Process Easier
Buyinga home is a big step for most people, which is understandable. Itwill likely be the largest purchase you have ever made. Because thereis so much involved in purchasing a home, it makes sense to try andprepare as best you can for the experience. The better prepared youare, the smoother the process will be and the better you will be ableto weather any unexpected hurdles you run into along the way.
Ican tell you that when you are well prepared to buy your first homethings will go a lot more smoothly! When your ducks are all lined up,you will be able to proceed with the home buying process much moreconfidently.
Thatbeing said here are six excellent tips for making the home buyingprocess easier.
1. Getyour finances in order
Thefirst thing anyone buying a home needs to do is make sure that his orher finances are in order. If you are like most buyers, you will beapproaching lenders for a mortgage, and you can expect those lendersto want a lot of information from you – proof that lending to youis a smart business decision.
[Related: UnderstandLender Credit Lingo & Jump to a Higher Credit Category]
Yourmortgage, and how much you pay in interest, will hinge on your creditscore. It is extremely important to boost your score as much as youcan if you want to save thousands, possibly tens of thousands, ofdollars on your mortgage.
Youshould requesta credit report fromthe three major credit report companies to get a clear picture ofyour status. The Fair Credit Reporting Act (FCRA) requires that thesecompanies give you a free report every 12 months if you request it,so if you haven't gotten one recently, you can do so at no cost. Ifyou have requested one within the last year, it is still worthwhileto pay the fee to get another report so you can have accurateinformation on your credit.
Carefullyreview the report and clear up any errors. If your score is fairlylow, consider working on improving it if you want to get a betterinterest rate.
2. Getpre-approved by a lender
Youneed to know how much you can spend on a house before you startshopping. The best way to determine your budge is to get pre-approvalfrom a lender. It is a good idea to shop around for your mortgage, asyou may get better results from one lender than another. They will belooking at your credit and your income to determine what you canborrow.
Keepin mind that pre-approvalis not full approval.If your credit status or employment status changes in a negative waybetween the time you are pre-approved and when you actually try andbuy a house, you may not be able to get the loan on the same terms,or at all. As soon as you are pre-approved, it is advisable that youget started shopping for the home.
3.Find a great real estate agent
Thereis no law requiring that you hire a real estate agent to buy a house.But if you want to get the best deal for your home, and find a homethat really works for your needs, a realtor can be extremely helpful.Finding a great Realtor is a process that will require some effort onyour part, but it is worth it. Interview at least three or fourdifferent agents to find someone that you feel comfortable with.
Askimportant questions, including:
• Howmany homes have you sold in the last year?
• How close was thenegotiated sale price compared to the sellers asking price?
• Doyou have any recent references – clients I could talk to?
•How familiar are you with local schools and neighborhoods in thearea?
Thesequestions should give you a better understanding if you are workingwith a rookie or a top local professional.
4. Getyour timing down, for when your lease will end
Youdon't want to be without a place to live, so you need to buy ahouse and close on it before you lease ends – but hopefully not tooearly. There is no need to pay any more rent money than you have to.Discuss the timing of your home purchase with your real estate agent.He or she can give you a good estimate on when you should startshopping and how long you can expect to wait for the sale to finalizeso you can move.
5.Target areas and neighborhoods you like
Thisis another area where your real estate agent can prove invaluable. Agood realtor will be informed on all the neighborhoods in the areawhere you want to buy a home. You can explain your goals and dreams,what you want out of your new home, to your agent. Then he or she candirect you towards areas that will work with your budget and yourlifestyle needs.
6.Have clear goals
Knowingwhat you want before you start shopping is important if you want tosave time and be satisfied with your purchase. Take some time towrite down all the things you want out of a home and bring this listto your agent. He or she can go over the list with you while keepingyour budget in mind, and help you clarify what things are the mostimportant.
Buyinga home is often about making compromises. When you know what is mostimportant, you can look for homes that have those qualities. Whoknows, you may find one that has everything you could ask for. But ifyou don't, you will at least have a home that works for you andyour needs.
Sitedbyhttps://www.creditsesame.com/financial-opinion/6-tips-for-making-your-home-buying-process-easier/
Blogsubmitted by: Cyndi Cobb of The Real Estate Market Place –Servicing the Greater Fort Hood and surrounding areas which includes:Killeen, Harker Heights, Temple, Belton, Copperas Cove, Lampasas,Kempner, and Nolanville. Feel free to call if you have any questionsregarding Central Texas Real Estate.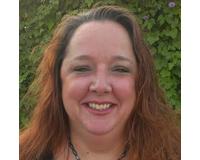 Author:
Cyndi Cobb
Phone:
512-564-0381
Dated:
March 7th 2016
Views:
483
About Cyndi: ...