7 REASONS WHY YOUR HOUSE WONT SELL
1.Your house is not priced right
Placing a highprice tag on your home is not going to benefit you in any way. Thoughyou may feel the house is worth that much, a high price will keep iton the market without getting picked up.
Before puttingyour house on the market, a considerable amount of research and workneed to be done to get the price right for your home. Have the houseinspected to analyze its worth. But before pinning a price on it,compare your price with other houses on the market and ensure it isnot too exorbitant. By quoting a lower price, you will catch greaterinterest and the subsequent competition among buyers can help you geta better price
(More: Howto Price Your Home Correctly to Sell – Strategies to Follow)
2. Yourhouse needs renovation
If your houseis completely out-of-date, getting someone to buy it will certainlynot be easy. However, hasten the selling process by making a fewnecessary renovations so that prospective buyers find it appealingand not ancient.
Simple thingslike putting a fresh coat of paint on it, making sure the bathroomand kitchen have modern gadgets and a stylish look as these areplaces that people spend a lot of time in, will do the trick. Alsomake sure all repair jobs like leaky faucets or creaky doors aretaken care of before showing the house to people.
(More: RenovationsThat Can Help You Sell Your House Quickly)
3. The presenceof pets can be a deterring factor
Homes with petsoften don't sell quickly. Pets tend to leave behind them not just acertain odor but also pet stains. Though pet owners may be used tothis, for a person who doesn't own a pet these things are seen asundesirable. There are ways to sell your home even as a pet owner.
Keep your petsout of sight when showing the house to potential buyers. It would bebest to leave them elsewhere during the showings but if this is notpossible, keep them contained in the innermost part of the house sothat they don't bite people or make themselves comfortable on yourfurniture in the presence of buyers.
(More: HomeSelling Tips for Pet Owners)
4. Badneighbors can reduce the desirability of your home
If you areabout to make a place your home, you would certainly be interested inthe kind of people you surround yourself by. Hence, neighbors do cometo play an important role in the sale of your house.
In case, youhave the misfortune of having noisy or abusive neighbors, it is bestto inform potential buyers about this so if they really want thehouse, certain measures can be taken to deal with your bad neighbors.Of course, this is only if your attempts to amicably settle thesituation with the neighbors have not yielded a favorable result.
(More: Waysto Deal with Bad Neighbors)
5. Yourneighbor's backyard diminishes the beauty of your house
Even if yourhouse and the yard around it are well tended, the presence ofovergrown weeds in your neighbor's backyard can dampen the beautyof your house. Thus blocking this unappealing sight will serve youwell.
You can do thisby planting some big, shady trees in your compound or by installing athick fencing around your house so that only slight glimpses of thatunsightly neighboring yard pass through the fence. Having vines orcreepers on your fence may provide a more picturesque boundary to theplace, blocking the rest out.
(More: BackyardFence Ideas – Block Neighbor's Ugly Backyard)
6. Your realestate agent isn't doing a good job
When looking tosell your house, don't leave the reigns entirely to your realestate agents. If your agent is not good enough, it will negativelyimpact the salability of your home. Agents make money selling moreplaces so they may not always be interested in getting the best pricefor you.
This is why youshould make sure you have the right agent on the job. Pick a realestate agent who is professional and well-groomed and has propernegotiating skills.
7. The listinglanguage and photos used to showcase your house may lack appeal
When you listyour property on a website, you have to show it in the best light sothat your listing appeals to prospective buyers. Language that canentice will further facilitate the process of selling.
You can enhancethe appeal of your home by showcasing some of the best rooms, thosethat have a comfortable and cozy feel to them. Apart from this,a front view picture that includes your well-tended yard andmanicured lawns will serve you well. Since language is alsoimportant, make sure the description mentions the things that makeyour house beautiful.
Sitedbyhttp://www.propertycluster.com/blog/reasons-house-wont-sell/
Blogsubmitted by: Cyndi Cobb of The Real Estate Market Place –Servicing the Greater Fort Hood and surrounding areas which includes:Killeen, Harker Heights, Temple, Belton, Copperas Cove, Lampasas,Kempner, and Nolanville. Feel free to call if you have any questionsregarding Central Texas Real Estate.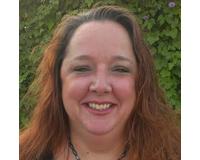 Author:
Cyndi Cobb
Phone:
512-564-0381
Dated:
March 14th 2016
Views:
411
About Cyndi: ...