8 Unwritten Etiquette Rules Every Home Seller Should Know
8Unwritten Etiquette Rules Every Home Seller Should Know
If you'retrying to sell your home, you've probably scrutinized it, stagedit, and scrubbed it down from floorboards to rooftop as if the folksfrom Architectural Digest were stopping by for a cover shoot. OK, soit's in immaculate shape—but your home isn't the only thingunder scrutiny here. You are, too! That's right: No matter how niceyour home is, your behavior can also affect how buyers feelabout making an offer.
Lastweek we told you the secretetiquette rules that every home buyer needs to know inorder to nail the deal. Today we're focusing on the sellingside of the equation. Here are the (previously) unwritten etiquetterules sellers should follow to show their home—and themselves—inthe best possible light.
Leave
Sure, you'redying to know if prospective buyers will love what you've done withthe kitchen, but Realtors® agree sellers should not be there lurkingin the shadows during an open house or showing.
"Buyersdon't feel as comfortable when the owner is at the home watchingtheir every move," explains NicholasKensington ofScottsdale Real Estate. "Get out of their way so that they canstart to picture themselves living there instead of being spied on."So take a powder. Or at least hide.
Take yourpets with you
You thinkHumbert is the cutest labradoodle ever, but not everyone isbound to share that opinion. In addition to having allergies,some home shoppers may not be in the market for a run-inwith an animal they don't know.
"Imagine,as a buyer, having the background music set to 'barking dog'while you are trying to take in the home's nuances that you, as theseller, have worked so hard to hone," says BrendaHayward,a Realtor with Coldwell Banker. "To say nothing of the stress itputs on your beloved pet. Take your mutt for a car ride, to thedog park, or for a long walk. It will do you both good."
Yourpet may not like having someone they don't know coming into theirhome / territory!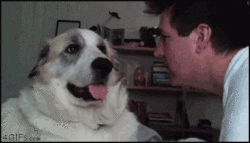 BettyClark,who claims an "irrational fear of birds," says she wasshocked by how many open houses she ran from due to unexpectedtweeting and chirping from caged and uncaged feathered friends. Don'talienate would-be purchasers by forcing your pets on them.
Move yourcar
"Makeit easy for visitors to park and view the home," Kensington notes."No one likes parking issues. Having them is a sure way to get aviewing off to a bad start." In fact, if potential buyers haveto park a block away and walk, they may just skip taking the tour ofyour home. Or if they're willing to make the hike, they may be in alousy mood by the time they enter your home. Why risk it?
Layout important documents
If questionsarise while buyers are on the premises, it may help themdecide to put in an offer that much faster if they can findanswers quickly and in writing.
"Leavingnecessary documents in an easy-to-find spot isn't just good forselling, it's also good selling etiquette," says Kensington. "Putout the home inspection report, appraisal, home warranty, monthlybill information—gas, oil, electric—and proof of any majorrepairs are all good things to let people look through when they areconsidering buying your home."
Offer somerefreshments
House hunterscan get parched and peckish. You can help!
"Putting outa few small bottled waters in a small bowl of ice is alwaysappreciated, along with some light, easy grab-and-go sort ofrefreshments like mints or cookies," says CaraAmeer,a Realtor with Coldwell Banker.
Be patientwaiting for feedback
Of course,you're dying to know what buyers thought of your home, but thatinformation may not flow back to you instantaneously. Buyers oftenwant to process what they've seen and think it over before makingan offer. If one comes through, don't worry, you'll hear aboutit!
"Itis reasonable to ask for feedback from your Realtor after theshowing, but understand it may take a day or two for the buyer'sagent to respond," Hayward says.
Don't begreedy
Who doesn'twant top dollar for their home? But an unwillingness to negotiate cankill a possible deal and keep your home on the market long after youwere hoping to be unpacking at your new place.
"Focusingon your bottom line is always important, but greed can lead todisaster. Remember a little of something is better than a lot ofnothing. Generosity will lead you to your promise land," says JoshMyler,a Realtor with The Agency.
Listen tothe professionals
If yourRealtor has some suggestions for improvements that may help sell thehome faster, take them to heart but don't take them personally.
"Don'tshoot the messenger," says CarolineGosselin,a Realtor with Sotheby's Prominent Properties. "Keep emotions outand listen to what a licensed, trained, professional has to say aboutthe house, be it a Realtor or an inspector. It's immature andunmannerly not to be able to take criticism and be able to move on."

Source: LizAlterman
Blogsubmitted by: Cyndi Cobb of The Real Estate Market Place –Servicingthe Greater Fort Hood and surrounding areas which includes:Killeen,Harker Heights, Temple, Belton, Copperas Cove, Lampasas,Kempner, andNolanville. Feel free to call if you have any questions regardingCentral Texas Real Estate.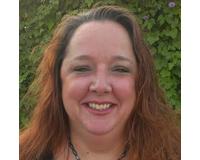 Author:
Cyndi Cobb
Phone:
512-564-0381
Dated:
February 8th 2016
Views:
329
About Cyndi: ...