A DIY YOU DONT WANT TO DO
There are a lot of projects that youcan DIY when it comes to your home like painting, gardening, or evenreplacing a ceiling fan. One DIY you should avoid is listing yourhome for sale with out an agent. A Real Estate agent has beentrained and is experienced in the art of disclosure, time periods,pricing, and accepting offers.
An agent can walk you through the selling process and explaintasks you should complete to help the property look its best, likedecluttering and making minor repairs. They can teach you a fewthings about how much properties have appreciated or depreciated inyour neighborhood and how quickly or not the houses are selling.An agent can get you a marketing strategy that as an owner you maynot be able to do.
The Real Estate agent is here to assist you in the sell of yourhome, he or she is going to do all they can to make the whole processgo smoothly so you don't find yourself sinking in a pool of sellersbefuddlement. The agent knows what needs to be completed for theprocess to be accomplished like, appraisals, requirements forlending, and negotiations with buyers.
If you are worried about the cost of using an agent, there is noexpense unless your home is sold. The agent you decide to work withwill negotiate a fee that will only be paid upon the sell of yourhome. When you think about it, you can list your home with an agentfor a trial period and if you are not happy with the service being provided, then you can go back tofor sale by owner, having a better knowledge of how the market works.
If you're thinking about listing your home, talk with a TexasREALTOR®. He or she can help you understand the process and takemuch of the stress off your shoulders. It's worth checking into as anoption.
Blogsubmitted by: Cyndi Cobb of The Real Estate Market Place –Servicing the Greater Fort Hood and surrounding areas which includes:Killeen, Harker Heights, Temple, Belton, Copperas Cove, Lampasas,Kempner, and Nolanville. Feel free to call if you have any questionsregarding Central Texas Real Estate.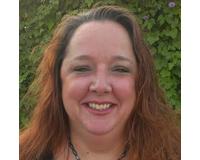 Author:
Cyndi Cobb
Phone:
512-564-0381
Dated:
May 6th 2015
Views:
901
About Cyndi: ...