A Fantastic Quote Got Me Thinking
Do not let your fire go out, spark by irreplaceable spark. In the hopeless swamps of the not quite, the not yet, and the not at all, do not let the hero in your soul perish and leave only frustration for the life you deserved, but never have been able to reach. The world you desire can be won, it exists, it is real, it is possible, it is yours. – Ayn Rand

Wow. I saw this quote for the first time yesterday, and it got me thinking. Don't the hero in your soul perish.

I think that somedays, we just get caught up in the routine. Waiting until Friday when we can relax and have a little bit of fun. Well, those days turn into weeks, then months, then years...and longer. We can get caught in going with the flow and we forget the big dreams that used to keep us awake at night when we were younger.

I am one of those that believes that you were put on this Earth to do something. We all have our particular genius, and the area where we should be applying our talents. You know it deep down in your soul--and when you're NOT following that dream, there will be a void in your life no matter how, *comfortable* you may be in life.

Come on! It's SO much better to go for that dream, to sell out and strive with everything you have in your soul than to go quietly about living your life in the comfort of quiet desperation.

What is that thing that's been nagging at you? What is it that you SHOULD be doing, that you're not? What's that voice saying now that you'll look back in 5 or 10 years and say that you should've listened to back then?

This was a sign for me--and I hope for you, as well. Get up off of your butt and WIN the world you desire.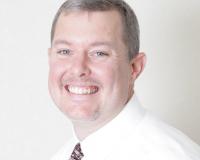 Author:
Chip Franks
Phone:
254-291-1337
Dated:
November 8th 2013
Views:
4,153
About Chip: The Supreme Commander of The Real Estate MarketPlace and A Good Guy, In General! Ron "Chip" Frank...