Aug 31 2016 10446 1SAFETY FOR FEMALE AGENTS AND FEMALES IN GENERAL
You never realize how quickly something can happen till it happens close to home. Today I found out that one of the female agents on my team had an incident over the weekend showing a home, this man decided it was OK to put his hands from behind around her waist! WRONG! No man should touch a woman (an agent or other wise)without being invited, especially in that way. I decided to reach out to all females that read my blog so that I can help put awareness out there, it is not a perfect world unfortunately and we always need to be aware of our surroundings! I found several articles that have a few pointers that it never hurts to have in your arsenal.
I was always told through out life it is better to be safe than sorry...even if you can't go take a self defense class, please try to keep these pointers in your mind when out in public, even practice them to be prepared. There are many sites like the ones listed below that help give you ideas on how to help protect yourself in your surroundings:
http://www.selfdefensecollege.com/mag/10-self-defense-tips-every-real-estate-agent-should-know-and-calling-911-isnt-one-of-them/
http://www.realtor.org/topics/realtor-safety/56-safety-tips-for-realtors
There are many things you can do and I wanted to list just a few even though they are geared to a female agent if you stop and think they are good for dates, and any situation for a female:
Understanding what you look like to a criminal is paramount. Real estate agents are the ultimate soft target (easy opportunity). You can be called by anyone, at any time and requested to meet in person, generally alone and in an empty property. They know what you look like already and thanks to social media they can quickly find out a great deal about you in advance. Do you look wealthy, weak or wear a lot of jewelry? This gives a criminal a chance to profile you for added value.

Avoid thinking they will call 911 or download a safety app on their smart phone. No matter what you do, you will have to physically deal with an attacker for 5 to 15 minutes while the police are dispatched. This is assuming you have accomplished the incredibly difficult task of call 911 under the stress of a life threatening attack. We have tested the action of calling 911 under stress and it takes an average of 50 feet to get the phone out and to hit three buttons.

Employ smoke and mirrors with potential clients you feel uneasy about. What does that mean? Let's say you are called to a property, it's late in the evening, you're alone and it's empty. Let the prospect know when you and "your partner" will arrive. Perception is reality and if this was a criminal you've just put them on notice that you're not alone. In a criminals world this changes everything. Clearly the best option is to actually travel with a partner.

Make it a good practice to tell everyone that your boss or partner will be meeting you here any minute if you are unfortunately unable to travel with a partner. Whether it's true or not it creates a valuable safety hurdle for you.

Always insist that your client walks in first, you should also arrive early to unlock the door. Always step aside and allow the client to go in first. Many people are attacked near doors in buildings and by cars because criminals know you will be pre-occupied with the lock. You will be fumbling with your keys and your head will be down, it gets even worse if you're on the phone. If you walk in front of someone it's easy for your would-be assailant to lock the door and proceed with the attack. This is common in active shooter situations, the gun man will often lock the door behind them before they start.

Ask your client to stand at the back of their own vehicle and with your smart phone take a picture of the client including their vehicle and license plate in the photo. Let them know its policy that you do this and that you must to send it to your boss/office so they know where you are at and who you are with. When sending the photo to your trusted contact be sure to keep your client in sight as to not distract yourself in the process. By taking this picture and sending it off you have told this person that everyone will without a doubt, know who you are with. If it's a criminal with bad intention it almost guarantees that they will not get away with what they planned to do. They can find another victim that gives them a chance of getting away with it, you're not the one. It is advised to alert the client of this policy prior to arrival at the property and mention the latest attack involving real estate agents. It's also important to remember, good people will not mind you doing this as they have no premeditated intent (plan). Or ask for their ID so that you can send your broker a copy to keep as it is policy.

Every Real estate agent should learn anti-abduction techniques. The possibility of kid napping using the agents' vehicle is not only viable but likely. Your car arrives at the location stocked full of useful property a criminal may need including transportation, credit cards and/or cash. If the criminal plans on transporting you to a different location our life saving anti-abduction techniques are second to none.

Keep it light, Show properties before dark. If you are going to be working after hours, advise your associate or first-line supervisor of your schedule. If you must show a property after dark, turn on all lights as you go through, and don't lower any shades or draw curtains or blinds.

Always let someone know where you are going and when you will be back; leave the name and phone number of the client you are meeting and schedule a time for your office to call you to check in.

Tell your clients not to show their home by themselves. Alert them that not all agents, buyers and sellers are who they say they are. Predators come in all shapes and sizes. We tell our children not to talk to strangers. Tell your sellers not to talk to other agents or buyers, and to refer all inquiries to you.

Always wear visible company identification such as a badge. It is also best to drive a vehicle clearly marked with your company name. These will be invaluable for identification if you need to get assistance.
Sited by : http://www.realtor.org/topics/realtor-safety/56-safety-tips-for-realtors
http://www.selfdefensecollege.com/mag/10-self-defense-tips-every-real-estate-agent-should-know-and-calling-911-isnt-one-of-them/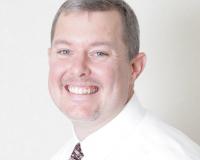 Author:
Chip Franks
Phone:
254-291-1337
Dated:
August 31st 2016
Views:
296
About Chip: The Supreme Commander of The Real Estate MarketPlace and A Good Guy, In General! Ron "Chip" Frank...