BETTER TO BUY THAN RENT INDEX SHOWS
Betterto Buy Than Rent, Index Shows
Owning ahome is expected to produce greater wealth, on average, thanrenting, shows a national index produced by Florida AtlanticUniversity and Florida International University.
"TheU.S. as a whole is still in clear buy territory," says realestate economist Ken Johnson, one of the index's authors. "Thecities of Cincinnati, Chicago, Cleveland, and New York City are deepinto buy territory."
TheBeracha, Hardin & Johnson Buy vs. Rent Index reveals whethercurrent market conditions favor buying or renting a home in terms ofwealth creation over a fixed holding period relative to historicalmarket conditions or alternative investment opportunities. Itexamines the housing market within 23 of the largest cities in theU.S.
The indexfound that two cities – Miami and Portland -- that have been inmore favorable renting territory are "pulling back" andare now "coming back toward a toss-up between buying andrenting," says Johnson. "That's a good sign for homepricing in Miami and Portland as it suggests prices are going tolevel off in these metro areas."
Meanwhile,Dallas, Denver, and Houston are showing signs of dipping slightlydeeper into renter territory due to flat income growth, and, inHouston particular, also rapid property appreciation, according tothe index.
Source: FloridaAtlantic University
SitedbyDAILYREAL ESTATE NEWS | MONDAY, SEPTEMBER 21, 2015, FloridaAtlantic University
Blogsubmitted by: Cyndi Cobb of The Real Estate Market Place –Servicing the Greater Fort Hood and surrounding areas which includes:Killeen, Harker Heights, Temple, Belton, Copperas Cove, Lampasas,Kempner, and Nolanville. Feel free to call if you have any questionsregarding Central Texas Real Estate.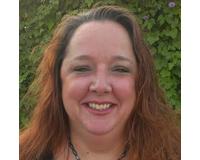 Author:
Cyndi Cobb
Phone:
512-564-0381
Dated:
September 21st 2015
Views:
858
About Cyndi: ...