Brace Clients For The Seasonal Slowdown
BraceClients for the Seasonal Slowdown
Duringthis past summer, nearly half of the homes listed found a buyerwithin a month. The median days on the market nationwide was about34 days from April to August, and some areas saw an even briskerpace, like in the Pacific Northwest, according to the NationalAssociation of REALTORS®.
Butas the days of winter approach, home sellers should be prepared toface a longer process. It takes about 20 extra days to find a buyerin the winter -- so about 50 to 60 days, Lawrence Yun, NAR's chiefeconomist, notes in his latest column at Forbes.com. In the fallmonths, it can take about 40 to 50 days. And if the home is a shortsale, the median days on the market can bloom to 130 to 150 days tocomplete the deal, regardless of the season.
"Eventhough there will be fewer buyers in the market in autumn andwinter, the inventory of homes also shrinks during these periods,"Yun says. "Some homes are taken off the market during these monthsand much fewer new listings come online over the winter holidays."
Ascompetition decreases, buyers can expect to pay about $1,100 less,on average, for the same home in the winter compared to the busiersummer months.
Theseasonal slowdown can impact various price points differently too.For example, in the summer, homes priced between $100,000 and$250,000 were selling the fastest at a 3.4-month supply. On theother hand, homes priced between $750,000 to $1 million had nearlydouble that at a 6.3-months supply, and homes above $1 million hadan 8.8-month supply. Sellers should expect the month's supply torise more in the winter months from the summer averages too, Yunnotes.
Asthe season changes, the momentum of the market also often changes.Existing-home sales peaked at 5.57 million in June, but since havebeen inching downward.
"Withthis information, it is hoped that buyers and sellers have morerealistic expectations about what's in store this autumn andwinter," Yun says. "Come spring of next year, all loosening ofthe market conditions will have disappeared and another year ofintense buyer competition can be expected."
Source:"SeasonalHousing Slowdown,"Forbes.com (Sept. 27, 2016)
Sited byhttp://realtormag.realtor.org/daily-news/2016/08/26/home-buyer-advantage-starts-now
Blogsubmitted by: Cyndi Cobb of The Real Estate Market Place –Servicing the Greater Fort Hood and surrounding areas which includes:Killeen, Harker Heights, Temple, Belton, Copperas Cove, Lampasas,Kempner, and Nolanville. Feel free to call if you have any questionsregarding Central Texas Real Estate.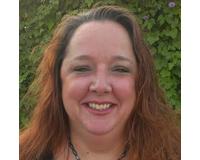 Author:
Cyndi Cobb
Phone:
512-564-0381
Dated:
October 4th 2016
Views:
138
About Cyndi: ...