Builders Rep or Realtor
I just had an interesting conversation with a real estate agent who works with a big builder in the area. This person was extremely professional and carried themselves very well. I could tell that they follow up with details and that they make themselves available for their customers.
In fact, they were so good that we want them on our Team here at the MarketPlace...and that's pretty high praise.
But here's the thing that was interesting: we talked about FIDUCIARY. That is, looking out for the best interest of their Clients. In this case, the fiduciary of this wonderful agent was to the BUILDER and thus, not to the customer buying the home.
So, as good as they were--if you were buying a new home from them, everything that you do or say can be used against you in negotiations. You're going to pay full price, and if they can save the builder money at your expense then they're going to do it.
That doesn't mean that they won't be nice. After all, they are trying to sell the home for the builder. It just means that they won't be looking out for the buyer.
That's where we, as full service professional Realtors are so much better than even the best builder's representative. We owe our fiduciary to our Clients in purchasing when we are Buyer Agents. That means we are looking out for you! If you can get a better price, or move in on the first so you won't have a payment for two months--we will work to get that for you, whereas you most likely wouldn't even know that it was an option with that builder's rep.
ALSO--and this is a BIGGIE!--when you work with us, we'll show you everything. Not just our listings, not just new homes...but everything. We can still show you those new homes, too...it's just that you'll have so many more options!
It's like shopping at one car lot versus all of the car lots and the classifieds! These agents can only show you their builder's homes. We can show you all builders' homes AND everything else. More options usually lead to a better choice.
AND when you make that choice, we are trying to get you the best deal for you!
It's not a contest, really. See everything, and have someone work for you OR see just a few and have the salesperson working against you in negotiations.
Think about that! If you're interested seeing everything and never getting pressured...call The Real Estate MarketPlace at 254-953-5911. We'll do you right.
Chip Franks
Supreme Commander
The Real Estate MarketPlace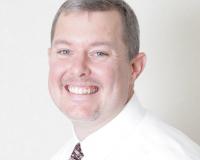 Author:
Chip Franks
Phone:
254-291-1337
Dated:
February 13th 2013
Views:
765
About Chip: The Supreme Commander of The Real Estate MarketPlace and A Good Guy, In General! Ron "Chip" Frank...