Cast Your Ballot To Save Some Money
I don't know anyone who enjoys paying their property taxes, and here in Texas they are especially high. Thankfully, you can file a Homestead Exemption to get a break on your property taxes on your primary residence and save a little money every year. But wouldn't it be great if you could save even more? Check out this reblog from the Texas Association of Realtors below to find out how.
"How often to you get to vote to save yourself some money? Well, put November 3, 2015, on your calendar.
The election that day will include a proposition to raise the homestead exemption in Texas from $15,000 to $25,000. The higher the homestead exemption, the lower your property taxes.
It's a no-brainer, right? It gets even better.
The same proposition also will constitutionally ban real estate transfer taxes in Texas. Right now, most states slap a tax on the sale or transfer of real estate. Texas does not. Transfer taxes can add hundreds or even thousands of dollars to a real estate transaction.
Both of these measures were championed by Texas REALTORS® during the recent Texas legislative session. Texas REALTORS® are committed to keep the costs of purchasing and owning real estate low.
This is great news for homebuyers and homeowners. But you have to do your part. Take two easy steps to make sure these tax savings will be adopted in our state: First, make sure you're registered to vote. Second, vote for this proposition. You'll be doing yourself a favor."
For more information on the Texas Residence Homestead Exemption click here: http://bit.ly/1cYQ2Ju
To register to vote, or check to see if you're already registered: http://www.votetexas.gov/register-to-vote/
Blog source: http://bit.ly/1Grjvq7
------------------------------------------
If you'd like to make this the year you finally buy your dream home, I'd love to be the one to help you make that dream a reality.
Feel free to call or text me at 254-290-1012, or e-mail me at darcy@killeenlistings.com.
~Darcy Staudacher
Licensed Texas REALTOR®
The Real Estate MarketPlace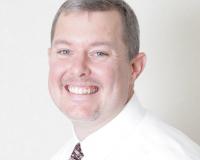 Author:
Chip Franks
Phone:
254-291-1337
Dated:
June 16th 2015
Views:
761
About Chip: The Supreme Commander of The Real Estate MarketPlace and A Good Guy, In General! Ron "Chip" Frank...