Change It Because You Are Not A Tree
If you're reading this, there's a good chance that you have some not-so-great stuff happening in your life. Or--nothing that's really just noteworthy. Maybe you're just eking out an existence when you feel you should be thriving while conquering all of those childhood dreams that have fallen by the wayside along the journey of life. Hey, I don't know what your situation is, but statistically speaking, it's not IDEAL.

Well, that's the great thing about humans and this wondrous concept of FREE WILL.

"If you don't like something, change it! You're not a tree." --Jim Rohn

Not only do you have the free will to do this, but you literally have the entire wisdom of the world at your fingertips for doing it! I was thinking this morning about this, and the conversation I had with myself (I sometimes do that, you see) went something like this:

"It's too bad that no one has written anything on showing us how to turn failure into success, poverty into riches, sickness into health, how to create extraordinary relationships, or how to be spiritually enlightened. Boy, I bet if books had been made about that kind of thing--everyone would be reading them! Wouldn't that be cool?!!"

Yeah, sometimes those conversations with myself get a little smarmy.

But it's true!

Listen, there has NEVER been a more favorable wind for success in all of human history than from this point forward! Literally. If you want an answer, you can ask your smart phone. If you want to put out a book, an audio, a video--it's as simple as pushing a few buttons. And the gatekeepers--those people that can say, "no," to your dreams are dropping like flies! You can circumvent them now with just a little bit of research.

If you are not happy,
If you are over-weight and unhealthy,
If you are in debt,
If you are ignorant,

...it is because you're choosing to be so.

Ouch. While all of that is true, several of those apply to me right now...and it has been my choice up to this point. I've heard it said that no one plans to end up unhealthy and poor--but by NOT planning to be healthy and rich, you're by default choosing for the opposite.

That's got to stop! That's insanity. You know, doing the same things over and over and expecting a different result? That's insane...and I think a LOT of us can be accused of that, because the days have turned into months, years, and even decades with our lives not changing. We, for the most part, haven't made our big dreams come true. And something really sad about that is that as we get older, those dreams tend to get fainter and even forgotten.

Well, the good news for both you and for me is that we're right here together. Everything that has happened in our lives, our best thinking and our best actions have gotten us to this exact sentence on this page.

It's time to say, "No more!"

I've had it with being mediocre. I've had it with NOT striving for absolute greatness in my life! I've had it with merely EXISTING, just waiting until I can have fun on the weekend, and trying to forget there's a workweek ahead in less than 48 hours!

This is my GRAND EXPERIMENT. This is me, deciding that I've had enough of my life just floating along until it's too late. I'm changing. I'm going to document it, I'm going to show the steps that I'm taking, and I'm going to share it with you.

What I hope is to create the life I've always wanted. A life that I knew COULD be achieved...but hasn't to this point. I want freedom of time and space. I want to spend as much time with my kiddos and beautiful wife as I want to spend! I don't want to check a bank balance before I make a purchase. AND, I want to travel as much as I wish to do...and literally experience the best that this beautiful, profound world we've been given has to offer!

Are you up for that?

I hope so!

I honestly don't know if what I'm going to do will do it for me--but I'm sure going to find out. I'll write out the thought and actions I'm taking to make this grand vision of mine a reality. I think it will work, because what I may lack in knowledge, I'm going to make up for in sheer desire. I want more!

The process may help you, and I'm hoping you'll take note of what works and doesn't work.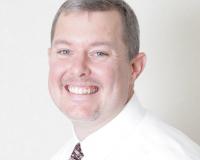 Author:
Chip Franks
Phone:
254-291-1337
Dated:
November 3rd 2014
Views:
804
About Chip: The Supreme Commander of The Real Estate MarketPlace and A Good Guy, In General! Ron "Chip" Frank...