Check Out This Class For Realtors
How Realtors Can: Make $50,000 MORE per Year, Working Less than 40 Hours a Week, And Actually Have a Life.
Dear Realtor Friends,
I am spilling my guts to everyone. I'm teaching a complete course, "The Art of Real Estate," here at The Real Estate MarketPlace every Thursday—starting on January 8th. The objective is to help you sell more real estate, and to do it on your terms.
Here's the Thing. I'm doing it for FREE.
We've all been to classes where you end up rolling your eyes a bit, and the information isn't helpful…or outdated…or given by someone who doesn't really have a clue as to what it's like down in the trenches of real estate. Yeah, this is NOT one of those courses.
I'm going to be going over the principles, the actual scripts and dialogues, showing the forms, and discussing what I've used over the years to sell more than 1,000 homes—with as many as 18 sold in a month (with NO sales help, Buyers' agents, etc), and 7 contracts in a single day—all without even giving Clients my personal cell phone number. I've also had SIX different Realtors sell 7 or more houses in a single month using many of these techniques. I've had folks accuse me of lying about this…but it's true, and I can name names and give specifics (and it honestly gets under my skin when people accuse me of being less than truthful about things).
Yes, I know that plenty of folks have sold more than that—and I don't say it for any other reason than to let you know that I'll have some good information for EVERYONE, no matter what your production level might be. I think I can have a tip, or a time-saving life-hack for most anyone on this planet…and if even one of these tips gets an extra sale, or gives you an extra hour or two each week—then I think this Course will be well worth your time.
Here are just some of the Classes and Topics Covered:
***How to EFFECTIVELY market for leads—actual examples of how we do it, to include 10 Ways to Get Leads into your business in ONE DAY.
***Becoming a LEAD-CONVERSION Maestro, to include actual scripts and role-play!
***Gross does NOT equal Net—how to set up your business finances, what to spend your money on—and what to avoid like the freaking plague!
***The Actual Chip Franks, Real Estate MarketPlace First Time Buyer Meeting, verbatim…CRAZY that I'm giving this info away.
***What is a Unique Selling Proposition, and Why It's Important that you have one—and a workshop to help you develop yours.
***Time Managem—Oh wait! Let me take this call! Your schedule as a Real Estate Super Hero, and the Ideal Schedule Workshop.
***Sharpening the Saw. How to keep growing as a person, and "The Daily Practice," as it applies to real estate.
***Creating your Money-Making Widgets to include How to Write a Killer Ad workshop.
***Assembling Your Kick-Ass Team of Specialists to include names and phone numbers of actual vendors and people in this area.
***12 Bullet-Proof, Idiot-Resistant Ways to get out of a Sales Slump...
Are you getting the idea? This stuff is pure gold, Jerry! (Some of you haven't seen, 'Seinfeld' so ignore that last sentence). This is actually a 6-month course, with a class every week, at 11am on Thursdays. Given by me, here at our office.
I promise to you that I'm putting out a lot of time, heart, sweat, blood (not really blood, but that sounds cool, and there MIGHT be a paper cut), and research into the course. These aren't JUST my ideas. These are culled and distilled from some of the finest marketing and real estate minds on Earth, and applied specifically to the Central Texas real estate market. That promise might not mean much to you—but I do promise that you're going to get a heaping TON of value out of these classes…and if you don't, that's cool. I won't twist your arm to stay!
"Okay, this sounds interesting," you may be thinking. BUT, "What's in it for this clown?"
Well, a few things are in it for me:
---I want more Realtors in our office, and I want happy, positive, problem-eating real estate dynamos that high five each other because the awesomeness is just too much to abstain from doing so. So, I'll give you a quick pitch of what we have to offer Realtors at our company. BUT I promise a few things with that: 1) It won't be IN YOUR FACE. 2) You don't need to come over to our company—and in fact, I expect that most everyone will NOT come over to us. So, I won't pressure you, give you a hard time, or withhold information from you if you don't.
---I have a preferred lender (that I'm married to) that will sponsor some classes, give y'all drinks, and will actually be teaching what Realtors NEED to know about mortgages in a class. I'd just like you to consider sending her a few deals that you may be getting due to this class. Again, no hard sell—promise!
---We'd like to get Property Management referrals. But only if you feel confident that we'll take good care of them for you. Yes, we'll pay you for them, and the Clients are free to leave—with no penalty or fee—if they're not happy with us!
---I honestly love giving back. It's going to feel absolutely WONDERFUL to me to know I've helped some folks lead a better life. It's part of my Daily Practice to help others each day, and this is one of the ways I'd like to do that. No BS, no sarcasm…I mean this sincerely. I would ask that, if it's helped you, then send a letter to me letting me know. It'll make my week!
Okay. IF you've read this far into this LONG letter, then you're the type of person that we want at, "The Art of Real Estate." How do you sign up? I'll make it easy. Just message me here on Facebook with your contact info, and let me know you're, "In." At least for the first class. You can decide if it's worth your while after that.
If you're a Realtor, and you're reading this--or if you've even thought about real estate as a profession--email me at chip@killeenlistings.com to let me know that you're "in."
Warmly,
Chip Franks
Broker
The Real Estate MarketPlace and All-Around Decent Guy
P.S. If you know other Realtors that could benefit from this, please forward this to them, or message them to spread the word. It will be greatly appreciated!
P.P.P.S. Here's a testimonial from a Realtor with us now. "I came over to The MarketPlace a few months back from another company, and the difference has been night and day. The lead systems, the guidance, and the friendships from being here are honestly incredible. Yes, it's lots more than real estate—but I wrote two offers today (in December) and am currently working with seven buyers. This system and philosophy work. Chip knows what he's talking about, and you'd be foolish to ignore this opportunity!" Ron Cooks, Realtor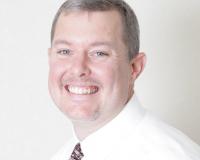 Author:
Chip Franks
Phone:
254-291-1337
Dated:
December 27th 2014
Views:
1,080
About Chip: The Supreme Commander of The Real Estate MarketPlace and A Good Guy, In General! Ron "Chip" Frank...