Clunker Donation
One man's trash is another man's treasure, as the saying goes. But when you donate your vehicle to charity, both parties reap the rewards of your generosity. If you have an old clunker that you plan to unload, consider donating it to charity, not only to give a deserving individual a fresh start, but to give your own finances a jump-start with a car donation tax deduction. Learn how to qualify for and claim car donations as charitable contribution deductions.
When Is Donating a Car Deductible?



In order to claim your car donation as tax deduction, the IRS dictates that a few requirements must be met.
Firstly, the charity in question must be eligible to receive tax-deductible contributions in order for you to receive the car donation tax deduction. Commonly qualifying organizations include section 501(c)(3) organizations. To ensure that the organization qualifies, reference Publication 78 or contact the IRS' division for Tax Exempt and Government Entities.
In addition, you must itemize the deduction by reporting it on line 17 on Schedule A of Form 1040. As with other charitable contribution deductions, your deduction cannot exceed 50 percent of your adjusted gross income. For other charitable contribution deduction limitations, see Publication 526. If your deduction is more than $500, you'll also complete Form 8283, including a written appraisal for deductions exceeding $5,000.
Lastly, you should keep an adequate record of your donation through the receipt of a written acknowledgement from the charity. This should be attached to your tax return if you're deducting more than $500. The details required of this acknowledgment depend on what the charity does with the car, but include at minimum your name, the vehicle identification number, the donation date and a description of the goods and services received.


What Is the Value of the Car Donation Tax Deduction?
The amount that you can deduct for donations of qualifying motor vehicles (generally those intended for use on public streets, roads and highways) depends on what the charity does with car, as documented in the written acknowledgment you receive from the charity. Often times, charities sell donated cars, in which case the amount of your deduction is limited to the gross proceeds that the charity received from the sale of your car.
However, in other scenarios, like when the charity gives or sells the donated car at a discount to a needy individual, you may deduct the fair market value of the car—that is, the price that a willing buyer would pay and a willing seller would accept for the car. While the value of cars as indicated in used car guides like Blue Book may provide a reference on the car's value, remember that the fair market value is often considerably less than the Blue Book value due to damage or repairs your car may have incurred. But if the charity sells your car for $500 or less, you can deduct the lesser of either $500 or your car's fair market value.
Andrea Forte
The Real Estate Market Place
www.centraltxhomeowner.com
254-247-9797
Servicing the Greater Fort Hood area which includes: Killeen, Harker Heights, Temple, Belton, Copperas Cove and Nolanville. Feel free to call if you have any questions regarding Central Texas Real Estate.
(Sourced from Mileiq)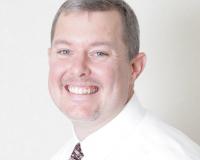 Author:
Chip Franks
Phone:
254-291-1337
Dated:
January 15th 2016
Views:
424
About Chip: The Supreme Commander of The Real Estate MarketPlace and A Good Guy, In General! Ron "Chip" Frank...