Common Homebuying Mistakes
Sometimes it appears that people have short-term memories when it comes to making major financial decisions such as buying a home. Less than a decade ago, our nation experienced a major housing bubble that impacted millions with many of them still trying to overcome debt and other financial obstacles. Now reports are indicating rising housing prices and sales as these figures appear to be associated with improvements in the US economy. In fact, the unemployment rate in the country just hit its lowest level since April 2008.
On the surface, this appears to be positive news. But with the purchase of a home being such an important decision, we never want emotions and global economic conditions to rule the day. Besides, no economist can predict with complete accuracy what is coming around the corner for our nation's economy or for the housing market. That is why it's of the utmost importance that we examine our personal financial plans when making any major purchases. Here are some important guidelines you can use to avoid making a major mistake during the home buying process:
Create a revised spending plan prior to stepping foot into a home you are considering purchasing. It's one thing to put a budget in writing. However, living and experiencing the reality of a spending plan is what matters the most.
If you plan on taking on a new mortgage payment (or any loan for that matter), it is strongly recommended that you get used to that payment as early as possible. Make the new payment a part of your life and go ahead and adjust your budget to make sure it fits. Create a personal spending plan that factors in your future mortgage payments PLUS insurance, taxes, HOA dues, and maintenance expenses.
For example, if your rent is $1,000 per month and you are expecting to make payments on a $1,500 mortgage in the near future, you should go ahead and automatically shift the difference into savings each month to prepare yourself financially and psychologically for the coming change. You can also use home searching sites like Zillow to get an estimate of utilities, insurance, and taxes on the new property. This information will help you obtain a true estimate of how homeownership will impact your bottom line. Of course, it's also the good old fashioned concept of "paying yourself first" as you can use the money to build up your savings for a down payment or closing costs.
Action Step: Create a personal spending plan using a simple worksheet, online software programs such as Mint, or the old school paper and pencil method. Factor in any changes in overall expenses and begin saving the difference through an automatic process of direct deposit or ACH transfers.
If you have to completely drain your emergency savings to purchase a home, you are not ready to own. This is one of the biggest mistakes eager homeowners can make setting the stage for future financial stress. The excitement of finding that home and the sense of urgency to take advantage of low interest rates, rising optimism, and a strong desire to own can lead to impulsive decisions.
It has widely been reported that the average American does not have an adequate emergency savings fund. Financial Finesse's most recent financial stress report indicated that only about half of employees in the workplace reported having any emergency savings. Bank rate found that 29% of Americans have no savings.
Source: http://www.forbes.com/sites/financialfinesse/2015/07/28/how-to-avoid-common-home-buying-mistakes/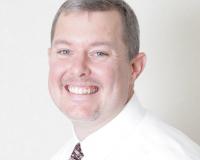 Author:
Chip Franks
Phone:
254-291-1337
Dated:
August 10th 2015
Views:
726
About Chip: The Supreme Commander of The Real Estate MarketPlace and A Good Guy, In General! Ron "Chip" Frank...