Dec 1 2015 6728 1
TAXDEDUCTIONS FOR HOME FLIPPERS
Ifyou're like many of us after filing taxes, you're wondering what youcan do to take advantage of more deductions next year and how tolower your income-taxes. If you already own a home and areclaiming deductions there, you may want to consider investing in realestate to reduce your tax-burden. Feel free to contact me onhow to qualify for an investment property or for access to hard-moneylenders in the DFW area (and how to still meet your income / profitgoals even when utilizing a hard-money lender). Wonderingexactly what you can deduct when flipping a property? Take alook below (and remember to contact your CPA for specifics ortax-related questions).
SoWhat can You Slam-Dunk Deduct?
Here is a very partiallist of possible deductions a typical flipper can claim, each year,whether in a startup phase or not:
Intereston business loans.

Advertisingand marketing costs.

Costsof an assistant or laborer (but not while they're renovating aproperty, in which case labor costs are added to your basis).

Thehome office deduction (technically, "business use of your home").

Mileageyou drive checking on properties, scouting new neighborhoods, ormeeting with buyers, sellers, vendors, agents and advisors. You cantake 55.5 cents per mile you drive for business purposes. Keep a logand an appointment book in case the IRS audits you.

Businesslegal expenses (not personal expenses).

Taxpreparation fees.

Asalary for yourself as an owner/employee of a corporation (if youhave a corporation).

Localand state taxes.

Officesupplies. But not capital equipment such as printers and computers,unless you can get it in under Section 179. Remember, you mustdepreciate computers over five years.

Maintenancecosts.

Consultingfees.

Healthinsurance for yourself as the owner/employee and your staff, if any.

Bookkeepingfees.

Exterminatorfees.

Lawnmaintenance charges on business property (but not landscaping fees,which are probably a capital investment).

Officespace, if you lease an office other than your home.
Note:If you're running your flipping business inside a self-directed IRAor other retirement account, then none of these are deductible,simply because there's no taxable income from flipping operationsto deduct. Information above provided by: JasonVan Steenwyk,RealEstate.com.
Blogsubmitted by: Cyndi Cobb of The Real Estate Market Place –Servicing the Greater Fort Hood and surrounding areas which includes:Killeen, Harker Heights, Temple, Belton, Copperas Cove, Lampasas,Kempner, and Nolanville. Feel free to call if you have any questionsregarding Central Texas Real Estate.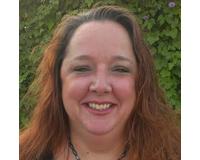 Author:
Cyndi Cobb
Phone:
512-564-0381
Dated:
December 4th 2015
Views:
442
About Cyndi: ...