Do Not Foreclose You Have Options
Home Affordable Foreclosure Alternatives (HAFA) Program - If you can't afford your mortgage payment and it's time for you to transition to more affordable housing, the Home Affordable Foreclosure Alternatives (HAFA) program is designed for you. HAFA provides an option for transitioning out of your mortgage. Commonly known as a short sale. In a short sale, the mortgage company lets you sell your house for an amount that falls "short" of the amount you still owe. What's important to note is HAFA offers benefits that make the transition as favorable as possible:
You can get free advice from HUD-approved housing counselors and licensed real estate professionals.
Unlike conventional short sales, a HAFA short sale completely releases you from your mortgage debt after selling the property. This means you will no longer be responsible for the amount that falls "short" of the amount you still owe. The deficiency is guaranteed to be waived by the servicer.
In a HAFA short sale, your mortgage company works with you to determine an acceptable sale price.
HAFA has a less negative effect on your credit score than foreclosure or conventional short sales.
When you close, HAFA may provide $3,000 in relocation assistance.
You may be eligible for HAFA if you meet all of the following criteria:
You have a documented financial hardship.
You have not purchased a new house within the last 12 months.
Your first mortgage is less than $729,750.
You obtained your mortgage on or before January 1, 2009.
You must not have been convicted within the last 10 years of felony larceny, theft, fraud, forgery, money laundering or tax evasion in connection with a mortgage or real estate transaction.
The sooner you seek help, the more options you'll have. If this is the first time you've worked with your mortgage company, they will want to ensure that you have been considered for other options to keep your home before they move forward with HAFA. I am part of a network that has performed over 1,000 short sales for sellers needing this service. If you would like to discuss a short sale, and all of your other options for avoiding foreclosure, I can help! Give me a call
if you would like to explore this further.


Blog submitted by: Ron Cooks of The Real Estate Market Place – Servicing the Greater Fort Hood area which includes:
Killeen
,
Harker Heights
,
Temple
,
Belton
,
Copperas Cove
and
Nolanville
. Feel free to call if you have any questions regarding Central Texas Real Estate. (254) 702-0064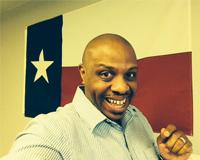 Author:
Ron Cooks
Phone:
254-702-0064
Dated:
November 10th 2014
Views:
1,324
About Ron: I'm a retired Army Warrant Officer that served our nation for 25 years. I was born and reared in ...