Dont Sign A Contract With A Builder Until Youve Done These 5 Things
It's awesome. Your dream home. You've gone to a few builder model homes in Killeen, Harker Heights and Copperas Cove, and this is The One. You're excited. Your spouse is ecstatic. You're already picking out the floors, paint, brick and browsing furniture at Ikea. The builder's rep already preapproved you with their lender and has a contract out ready for you to sign.

Don't.
First be sure you've done the following:
1. Get an agent.
Why? Firstly, because you will need an agent to do the following four things. Secondly, because the builder's representative is probably a great person – but they are still the builder's representative, not yours. Literally, their responsibility is to put the seller's interests first, not your own. Get an agent whose legal responsibility is to put yourinterests first.
2. Look at comparable pre-owned homes.
What if you could get the exact home you are in love with, but for $20,000 less and just a couple years older? In the Fort Hood area especially (because of all the new building), it is very possible. Ask you agent to look through the MLS for comparable home and see if there are any homes with the same plan as the builder for sale. It could be just as good and $10,000s less. At a minimum, you will be more confident in your choice to buy from a builder having explored the alternatives.
3. Consider other builders.
There are dozens and dozens of home builders in the Fort Hood area. Not only that, but builders differ even neighborhood by neighborhood. Have you really seen all the options? A builder's representative is only incentivized to sell you on their builder in their neighborhood. Ask your agent to take you to any other builders or other neighborhoods you hadn't thought of that might meet your needs.
4. Look at other lenders.
Ask your agent for lender recommendations based on your unique circumstances. Builders' lenders are not always a bad option, but depending on your circumstances (especially if you are a veteran), there may be better deals available that your agent can point you toward.
5. Get your agent to go over the deal.
Do you know what you are signing? Even if you've bought a home before and know about things like earnest money, precon meetings and contingencies, you may not know what is typical for the Fort Hood market. Get the inside scoop and be better informed by having an agent who can advise you and go over the contracts with you.
6. (Bonus!) Remember – using an agent is free.
The builder has already agreed to pay and budgeted for your agent's commission. Skipping out on representation does not save you a dime (though the builder will secretly be thanking you!)
If you are thinking about buying from a builder, call or text me at (254)338-0545 or email at Tina@killeenlistings.com and put the Hood Homes Blog to work for you!

Blog submitted by: Tina Young (Investor, Realtor) of The Real Estate MarketPlace – Servicing the Greater Fort Hood area which includes: Killeen, Harker Heights, Temple, Belton, Copperas Cove and Nolanville. Feel free to call Tina at (254) 338-0545 if you have any questions regarding Central Texas Real Estate.
For Real Estate Listings in Central Texas visit my website at: www.Tina.killeenlistings.com or if you're on the go text 'Tina' to 254-227-5799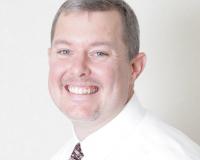 Author:
Chip Franks
Phone:
254-291-1337
Dated:
February 8th 2016
Views:
356
About Chip: The Supreme Commander of The Real Estate MarketPlace and A Good Guy, In General! Ron "Chip" Frank...