Foreclosure Looming Consider A Short Sale
If your home is holding you hostage, A Short Sale is a good option to consider..Here are some Advantages and Disadvantages
The advantage to a short sale is that it may be the only way to actually sell a property where the loan(s) add up to more than the property is worth, and the property owner cannot make up the difference. And, starting a short sale can both postpone a foreclosure and (if successful) avoid a foreclosure.
The disadvantage to a short sale is that, like everything, it does affect a property owner's credit. A successful short sale is simply better than a bankruptcy and much, much better than a foreclosure (the "Atomic Bomb" of credit scars). Also, about half of short sales are either denied by the lenders, or are never negotiated to a price that a buyer will accept, meaning that about half still end in foreclosure. Finally, a short sale may result in a deficiency judgment (in the event that the lender sues you for their loss, which is rare), a negative impact on a person's security clearance (for some government employees), and a 1099 for phantom income that may have tax ramifications (although the Debt Forgiveness act of 2007 temporarily restricts lenders for issuing these to homestead short sale sellers)
Short sales are highly complex negotiations that take significant time, paperwork, and expertise. They are among the most complex transactions in real estate. In addition, it typically takes many many months to negotiate with the seller's lender.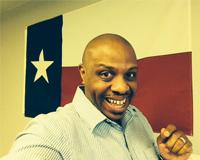 Author:
Ron Cooks
Phone:
254-702-0064
Dated:
August 5th 2014
Views:
880
About Ron: I'm a retired Army Warrant Officer that served our nation for 25 years. I was born and reared in ...