Foreclosure Vs Getting Paid To Short Sell
If you've fallen behind on your mortgage, if your home is currently underwater or if you don't foresee being able to continue making payments on your home, then two options you may consider are foreclosure or a short sale. While both of these can have a negative effect on your credit score, they both act differently. Here's a closer look at each option and how they can impact your score:

Foreclosure occurs when you've defaulted on your mortgage loan and the bank reclaims possession of your home. ·

The bad: Foreclosure takes a heavy toll on your credit score and will stay on a credit report for up to 7 years. It's estimated that a score can be docked by as many as 400 points after a foreclosure – but that's not the worst part about it. The worst part is that you may not be eligible to purchase another home or qualify for a loan for many years. You can't even repair credit or enact credit repair strategies when you're carrying the weight of a foreclosure on your report. ·

The good: Foreclosure allows you to walk away from their homes, which is valuable if your current mortgage is higher than the home's value.

Short sale - A short sale is an agreement with the bank that you'll sell your home for less than what you owe on it in the event that you can no longer make payments as-is: ·

The bad: Your credit score will still take a hit - from 50 up to 130 points in some cases. And although credit bureaus don't show "short sale" on a report, it may still identify that you either settled for less or paid in full for less on a report, which can jeopardize future loan opportunities. ·

The good: You – and not the bank – control the sale. It's also a more responsible way of walking away from your home and being able to qualify to buy another home immediately, in some circumstances. However, if you've fallen behind on payments, it may be at least 3 years before you can qualify for an FHA loan.

The Better: You may even qualify to get paid thousands for relocation assistance through the Home Affordable Foreclosure Alternative program. Give me a call for more information. I am part of a national network of investors and consultants that specializes in short sales using advanced, non-traditional, real estate techniques that are squarely focused on the client. I would love to have a conversation with you so that I may understand your specific situation and work together to find a solution that best allows you to achieve your goals. Together we can come up with a targeted solution that helps you.

Blog submitted by: Ron Cooks of The Real Estate Market Place – Servicing the Greater Fort Hood area which includes: Killeen, Harker Heights, Temple, Belton, Copperas Cove and Nolanville. Feel free to call if you have any questions regarding Central Texas Real Estate.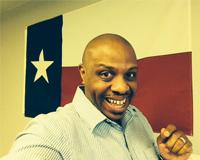 Author:
Ron Cooks
Phone:
254-702-0064
Dated:
December 8th 2014
Views:
1,417
About Ron: I'm a retired Army Warrant Officer that served our nation for 25 years. I was born and reared in ...