Government Offers Relief For Your Mortgage
When you have little equity in your home, or owe as much or more on your mortgage than your home is worth, it can be difficult to find a lender willing to help you refinance. But for borrowers who have remained current on their mortgages, and have loans owned by Fannie Mae or Freddie Mac, there is hope. It's called HARP (Home Affordable Refinance Program).


Introduced in March 2009, HARP enables borrowers with little or no equity to refinance into more affordable mortgages without new or additional mortgage insurance. HARP targets borrowers with loan-to-value (LTV) ratios equal to or greater than 80 percent and who have limited delinquencies over the 12 months prior to refinancing.


Significant changes have been made to HARP since the program was first introduced. For example, in 2011 the LTV ceiling was removed, property appraisal requirements were waived in certain circumstances, certain risk fees for borrowers selecting shorter amortization terms were eliminated, and certain representations and warranties were waived. In 2013, the eligibility date was changed from the date the loan was acquired by Fannie Mae or Freddie Mac to the date on the note, increasing the pool of eligible borrowers.


HARP has also been extended several times and will now expire on December 31, 2016.


Through HARP, you can get a lower interest rate (which means less out-of-pocket costs each month), get a shorter loan term, or change from an adjustable to fixed-rate mortgage. There's no minimum credit score needed, either.


And now that HARP guidelines are simpler, even people who were formerly turned down may now be eligible for HARP refinancing.
Could you get "HARPed?"
See if you meet these basic eligibility requirements:
You are current on your mortgage, with no 30-day+ late payments in the last six months and no more than one in the past 12 months
Your home is your primary residence, a 1-unit second home or a 1- to 4-unit investment property.
Your loan is owned by Freddie Mac or Fannie Mae. You can use the Loan Look-up Tools below if you are unsure.
Your loan was originated on or before May 31, 2009. By using the loan look-up tools below, this date will be made available to you.
Your current loan-to-value (LTV) ratio must be greater than 80%. Calculate your LTV ratio with this tool.
Is your mortgage owned by Fannie Mae or Freddie Mac?
Use their online tools to quickly find out, or call them toll-free:
Fannie Mae
Loan Look-up Tool:
Call: 800-7FANNIE (8 am to 8 pm ET)
Freddie Mac
Loan Look-up Tool:
Call: 800-FREDDIE (8 am to 8 pm ET)
Note: Be sure and check your address on both the Fannie Mae and Freddie Mac look-up tool. If your address does not appear in the look-up tool of either site, your loan is not owned by Fannie Mae or Freddie Mac and you are not eligible for the program.
Need assistance give me a call!
Blog submitted by: Ron Cooks of The Real Estate Market Place – Servicing the Greater Fort Hood area which includes: Killeen, Harker Heights, Temple, Belton, Copperas Cove and Nolanville. Feel free to call Ron at (254) 702-0064 if you have any questions regarding Central Texas Real Estate.

For Real Estate Listings in Central Texas visit my website at: www.ron.killeenlistings.com or if you're on the go text 'Ron' to 254-227-5799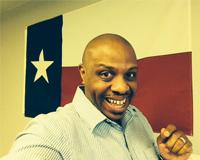 Author:
Ron Cooks
Phone:
254-702-0064
Dated:
July 10th 2015
Views:
878
About Ron: I'm a retired Army Warrant Officer that served our nation for 25 years. I was born and reared in ...