HOUSE FLIPPERS TURN TO CROWDFUNDING
HouseFlippers Turn to Crowdfunding
Investorspurchasing homes to spruce them up for a quick resale are lookingbeyond banks and tapping funding for their new projects throughcrowdfunding platforms.
Forexample, David Berneman's family business, Golden Bee Properties,borrowed $1 million from 44 small investors – some who just offered$5,000 – through a crowdfunding site. Berneman used the funds topurchase a West Los Angeles home that he intends to renovate beforetrying to sell it again.
"It'slike a Kickstarter for the real estate industry," Berneman toldthe Associated Press. "It allows people to get into real estateinvesting in a way they wouldn't have been able to before."
Whatwas once driven by the tech industry, crowdfunding is becoming morecommon in real estate. Between September 2013 and 2015, investorshave poured $870 million into crowdfunding platforms, according toCrowdnetic, a data provider in New York. About a quarter of thatamount -- $208 million alone – was devoted to real estateprojects..
"There'sa crowdfunder popping up once a month now, and the low-hanging fruitis the fix and flips," Jonathan Lee, a principal at George SmithPartners, an L.A. real-estate-financing firm, told the AssociatedPress.
Crowdfundingsites -- like Patch of Land and PeerStreet -- are allowing houseflippers to find a much larger investor pool for their projects. Thecrowdfunding platforms are often open to accredited investors who netmore than $200,000 annually and have a net worth of at least $1million.
"Flipperstraditionally are financed by 'hard money,' or short-term loanswith double-digit interest rates that are secured by a hard ortangible asset, in this case real estate," the Associated Pressreports. "Like hard-money lenders, crowdfunding platforms guardagainst risk by securing the loans to the property and lending forless than its full value.
Ifa borrower goes bust, the lender takes title to the property, which,in theory, can be sold for more than the loan principal." Forexample, the crowdfunding site PeerStreet usually will only lendabout 75 percent of a home's value.
Sited by DAILYREAL ESTATE NEWS | MONDAY, FEBRUARY 22, 2016
Blogsubmitted by: Cyndi Cobb of The Real Estate Market Place –Servicing the Greater Fort Hood and surrounding areas which includes:Killeen, Harker Heights, Temple, Belton, Copperas Cove, Lampasas,Kempner, and Nolanville. Feel free to call if you have any questionsregarding Central Texas Real Estate.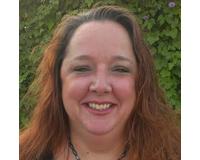 Author:
Cyndi Cobb
Phone:
512-564-0381
Dated:
March 28th 2016
Views:
462
About Cyndi: ...