Helping People in West Texas
My wife and I were looking for ways that we can help the people of West Texas. We came across this short article and thought it would be a good idea to share.
By: Rebecca Angel Baer
Here's what you can do.
Give blood
With more than 160 people injured and others unaccounted for, the need for blood is great and will increase. Currently The Blood Center of Central Texas and Texas Voluntary Organizations Active in Disaster are asking primarily for O positive, O negative and type A blood. The Red Cross of Central Texas has a complete list of area locations currently taking blood donations.
Shelter, food and clothing
The Salvation Army quickly mobilized in Texas to provide food, drink and emotional and spiritual care to the survivors and first responders in West. It has set up several locations in and around the town.
In addition to nourishment and counsel, the Salvation Army came prepared for the weather. The temperature dropped overnight with severe weather moving through the area. The group has 50 cases of rain suits, jackets and blankets to distribute. The best way to assist The Salvation Army's efforts is through financial donation, which you can do here. In addition, Texas Gov. Rick Perry's website has a list of shelters currently taking in victims as well as a list of local organizations taking donations of clothing and other helpful items.
Connect with loved ones
The Red Cross has activated its "Safe and Well" website locally in West, so if you are looking for a loved one you have not been able to reach, or if you are a victim and cannot reach your family to let them know you are OK, please use this website. In addition, the government has established a hotline for information on victims and survivors: 254-826-4115. There are also numbers for all of the local hospitals available on Perry's website.
Make Donations
Baylor University is fifteen minutes away from the town of West and consider all of its residents as their neighbors. University spokesperson Lori Fogleman said that thirteen students, forty-three faculty and staff and two hundred and sixty-two alumni call West home and so the university is pledging to support this town in its recovery. They've established the West Relief Fund and will collect donations for specific projects deemed necessary by city officials in West. "Absolutely 100% of the profits will go back into the city of West," Fogleman said. They will work together with city officials to determine what is needed and then students and faculty will lead groups in completing each project using the funds the university has raised.
The Society of St. Vincent dePaul's is also collecting both monetary and material donations. They also plan to send disaster case management teams to meet with survivors throughout the recovery process.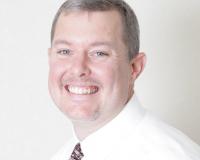 Author:
Chip Franks
Phone:
254-291-1337
Dated:
April 20th 2013
Views:
963
About Chip: The Supreme Commander of The Real Estate MarketPlace and A Good Guy, In General! Ron "Chip" Frank...