Home Ownership Will Save You On Taxes
Tax breaks ease the cost of mortgage
Buying a home is when you begin building equity in an investment instead of paying rent. And Uncle Sam is there to help ease the pain of high mortgage payments. The tax deductions now available to you as a new homeowner will reduce your tax bill substantially.
If you have been claiming the standard deduction up until now, the extra write-offs from owning a home almost certainly will make you an itemizer. Suddenly, the state taxes you pay and your charitable donations will earn you tax-saving deductions, too. So make sure you know about all these breaks that may now be available to you:
Mortgage interest
For most people, the biggest tax break from owning a home comes from deducting mortgage interest. You can deduct interest on up to $1 million of debt used to acquire or improve your home.
Your lender will send you Form 1098 in January listing the mortgage interest you paid during the previous year. That is the amount you deduct on Schedule A. Be sure the 1098 includes any interest you paid from the date you closed on the home to the end of that month. This amount is listed on your settlement sheet for the home purchase. You can deduct it even if the lender does not include it on the 1098. If you are in the 25 percent tax bracket, deducting the interest basically means Uncle Sam is paying 25 percent of it for you.
Points
When you buy a house, you may have to pay "points" to the lender in order to get your mortgage. This charge is usually expressed as a percentage of the loan amount. If the loan is secured by your home and the amount of points you pay is typical for your area, the points are deductible as interest as long as the cash you paid at closing via your down payment equals the points.
For example, if you paid two points (2%) on a $300,000 mortgage—$6,000—you can deduct the points as long as you put at least $6,000 of your own cash into the deal. And believe it or not, you get to deduct the points even if you convinced the seller to pay them for you as part of the deal. The deductible amount should be shown on your 1098 form.
Real estate taxes
You can deduct the local property taxes you pay each year, too. The amount may be shown on a form you receive from your lender, if you pay your taxes through an escrow account. If you pay them directly to the municipality, though, check your records or your checkbook registry. In the year you purchased your residence, you probably reimbursed the seller for real estate taxes he or she had prepaid for time you actually owned the home.
If so, that amount will be shown on your settlement sheet. Include this amount in your real estate tax deduction. Note that you can't deduct payments into your escrow account as real estate taxes. Your deposits are simply money put aside to cover future tax payments. You can deduct only the actual real estate tax amounts paid out of the account during the year.
Private Mortgage Insurance Premiums (PMI)
Buyers who make a down payment of less than 20 percent of a home's cost usually get stuck paying premiums for Private Mortgage Insurance, which is an extra fee that protects the lender if the borrower fails to repay the loan. For mortgages issued in 2007 or after, home buyers can deduct PMI premiums.
This write-off phases out as adjusted gross income increases above $50,000 on married filing separate returns and above $100,000 on all other returns. (If you're paying PMI on a mortgage issued before 2007, you're out of luck on this one.)
Blog submitted by: Ron Cooks of The Real Estate Market Place – Servicing the Greater Fort Hood area which includes: Killeen, Harker Heights, Temple, Belton, Copperas Cove and Nolanville. Feel free to call Ron at(254) 702-0064if you have any questions regarding Central Texas Real Estate.
For Real Estate Listings in Central Texas visit my website at: www.roncooks.realtor or if you're on the go text 'Ron' to 254-227-5799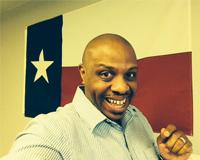 Author:
Ron Cooks
Phone:
254-702-0064
Dated:
May 11th 2015
Views:
677
About Ron: I'm a retired Army Warrant Officer that served our nation for 25 years. I was born and reared in ...