Homestead Tax Exemption
HomesteadTax Exemption
Ashomeowners we are all looking to find ways to cut back on cost ofowning a home. Taxes are one way that we can do this. The Texaslegislature has provided numerous property tax exemptions for Texastaxpayers. Exemptions for homestead, over 65 homestead, disabledhomestead, disabled veteran. With this exemption for example yourhome may be valued at $100,000.00 and you are paying taxes on thisamount, but when you file your homestead exemption your value couldbe dropped to $80,000.00 for tax purposes. In other words you willpay taxes on a portion of what the home is actually valued at. Thiscan mean a major savings in itself for you.
Toqualify for filing a homestead exemption, you must be an individualowner, and be the primary home of residency as of January 1 of theyear. The home can be a mobile home on leased land, as long as theoccupant owns the home. The home can include up to 20 acres if beingused as a yard.
Tofile for a homestead exemption you must take the form to your countyappraisal district between January 1 and April 30. If you turn 65during or become disabled you must file for those exemptions no laterthan 1 year from the date of qualification. This only needs to bedone once in a lifetime unless you change residency, loose yourexemption status, or the appraisal district sends you a newapplication. If your status changes for any of the above reasons youneed to notify your tax appraisal office.
Thereare several exemptions you ma receive:
School taxes: All residence homestead owners may receive a $15,000homestead exemption from their home's value for school taxes.
Countytaxes: If a county collects a special tax for farm-to-market roadsor flood control, a residence homestead owner may receive a $3,000exemption for this tax. If the county grants an optional exemptionfor homeowners age 65 or older or disabled, the owners will receiveonly the local-option exemption.

Age65 or older and disabled exemptions: Over-65 and/or disabledresidence homestead owners may qualify for a $10,000 homesteadexemption for school taxes, in addition to the $15,000 exemption forall homeowners. If the owner qualifies for both the $10,000 forover-65 homeowners and the $10,000 exemption for disabledhomeowners, the owner must choose one or the other for school taxes.The owner cannot receive both exemptions.

Optionalpercentage exemptions: Any taxing unit-including a city, county,school, or special district-may offer an exemption of up to 20percent of a home's value. But, no matter what the percentage is,the amount of an optional exemption cannot be less than $5,000. Eachtaxing unit decides if it will offer the exemption and at whatpercentage. This percentage exemption is added to any other homeexemption for which an owner qualifies. The taxing unit must decidebefore July 1 of the tax year to offer this exemption.

Optionalover-65 or disabled exemptions: Any taxing unit may offer anadditional exemption of at least $3,000 for taxpayers age 65 orolder and/or disabled.
Thishas been a little overview of the homestead tax exemption, if youwish to learn more please contact your local tax office and they cananswer your questions. Here is the link to the homestead taxexemption application for Bell county:
http://bellcad.org/index.php/Forms
Blogsubmitted by: Cyndi Cobb of The Real Estate Market Place –Servicing the Greater Fort Hood and surrounding areas which includes:Killeen, Harker Heights, Temple, Belton, Copperas Cove, Lampasas,Kempner, Gatesville, and Nolanville. Feel free to call if you have any questionsregarding Central Texas Real Estate.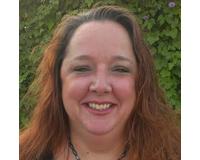 Author:
Cyndi Cobb
Phone:
512-564-0381
Dated:
January 5th 2015
Views:
994
About Cyndi: ...