How Often Should Your Credit Score Change
~Information below pulled from Credit Karma. com~
Above all, Credit Karma is an educational tool. To help you get a grasp on any credit-related confusion you might have, we're always on the look-out for questions that come up a lot.
One frequent topic of confusion is the question of how often a credit score will normally change. Because Credit Karma offers free updates of both credit scores and report information every week, many Credit Karma members expect to see their score constantly changing. However, this will not be the case. Credit scores can change once a week for some members, and not at all for a couple months or even more for others. It usually takes specific changes to your credit information in order to move your credit score, and even once these changes occur, it could take some time for your credit report to reflect your new status.
Credit scores can change once a week for some and not at all for months for others.
Due to this fact, the best way to track your credit score is over longer periods of time. While the fact that your credit score hasn't moved in a few months might seem concerning, it will likely seem less so in the context of a sixty point total improvement over an entire year.
How your credit score reacts when you open a new account is a great example of how scores can change in the short term versus the long term. When you open a brand new line of credit, a few immediate changes are usually made to your credit report. Most instantly, a new hard inquiry can be added and youraverage age of credit history could drop. Due to these factors, opening a brand new account is likely to drop your credit score in the short term. However, as you begin to diligently pay off your bills, the additional on-time payments, the higher number of total accounts and your now-growing age of credit history will likely outweigh the initial downsides and your score can benefit in the long term.
A similar example is the member who has made prior credit mistakes and is now slowly but surely working on repairing their credit score. If you're in this situation, you may experience an initial bout of frustration, as you loyally pay your bills off and rack up on-time payments only to see little or no change in your overall score. When in this situation, keep your long-term credit health in mind. While you might not see instant benefits with each paid-off bill, it is likely that you'll reap the benefits of your efforts over a longer period of time.
Despite a lack of short-term movement, tracking your general direction over the course of a longer period of time is key to greater awareness about your credit health. Since it might take months or years to see substantial growth, it's natural to wonder how often you should check your score. While any short-term changes should be taken with a grain of salt, it's still wise to check your credit on a weekly basis.Check your credit score and report information to make sure no large changes have occurred that you're unaware of, to ensure the security and accuracy of your financial information and to keep an eye out for long-term trends. And if your score drops a few points in the meanwhile, you may want to wait a few weeks before you jump to any conclusions. Keep making good moves and your score could bounce back before you know it.
About the Author: Mike Goldstein is a Content Writer at Credit Karma. Since joining the team in June 2013, he's been delivering the financial know-how on the daily. When away from work, you can find Mike watching hockey, Twittering for hours and frequenting trivia nights.
Blog Offered by: Ron Cooks of The Real Estate Market Place – Servicing the Greater Fort Hood area which includes: Killeen, Harker Heights, Temple, Belton, Copperas Cove and Nolanville. Feel free to call Ron at (254) 702-0064 if you have any questions regarding Central Texas Real Estate.

For Real Estate Listings in Central Texas visit my website at: www.mykilleenhome.com or if you're on the go text 'Ron' to 254-227-5799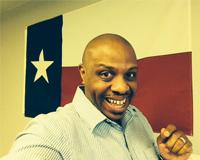 Author:
Ron Cooks
Phone:
254-702-0064
Dated:
December 16th 2015
Views:
478
About Ron: I'm a retired Army Warrant Officer that served our nation for 25 years. I was born and reared in ...