How To Review Your Credit Report
Your credit health is important, but it isn't always obvious how your credit information is reported and how that affects your credit scores. To make reviewing your credit reports easier, we've summarized some key things to know.
Understand the Basics of Credit Reports
We each have three major credit reports (from Equifax, Experian and TransUnion). Lenders don't have to report to all credit bureaus. That means you could have an account on your TransUnion credit report that isn't listed on your Equifax credit report.
Another reason why your credit reports may differ is because lenders often report to bureaus on their own timing each month. Some lenders may decide to stop reporting paid off or closed accounts and those accounts would no longer appear on your report. With so much uncertainty about the information that could be on your reports, it can help to focus on what can really influence your credit health.
Make Sure Your Credit Reports Accurately Reflect You
Sometimes having an error on your credit report can reflect poorly on your credit health. When this is the case, one of the fastest ways you could improve your credit is to identify the incorrect information and get it fixed. It helps to provide documentation as bureaus often request proof. Start reviewing your credit reports by looking at the layout of a typical credit report.
Personal Information
Names, Addresses and Employment Information That Isn't Yours

Sometimes reporting gets mixed up and a different name, address or job can show up on your credit report.You can correct that informationto keep your records up to date. While frustrating, it likely won't be as high impact as other potential errors.
Tradelines or Credit Accounts
Wrong Account Listed

Do the accounts listed on your report belong to you? There have been instances where an account was listed on someone's report because they had a common name, yet the account wasn't theirs! If you're dealing with this, you can file a dispute right away. If you believe the wrong account may indicate identity theft, you may want to consider placing asecurity freezeorfraud alerton your credit reports right away.

Missing or Inaccurate Account Information

Are there accounts listed on your credit report that should or shouldn't have "fallen off" by now? Is your account payment history accurate? Are the reported balances and credit limits correct? Is responsibility of the account labeled appropriately? If not, the lender could have made a reporting error.
Credit Inquiries
Unexpected Hard Inquiries

Hard inquiries can occur when lenders, employers and landlords and others request your credit report. Your authorization is needed when an employer checks your credit report, but isn't necessarily needed for other reasons such as account monitoring by your existing lenders or in response to a legal order. Shopping around for loan offers often results in multiple inquiries listed on your report, but some scoring models group them together so that multiple inquiries for the same type of loan count as one within a certain time period.
Collections
Collections Accounts That Appear Multiple Times

Collections accounts can be sold or transferred several times, which can result in the same account being listed more than once with different collections agencies. In this situation, your credit report should list which accounts were sold or transferred (normally listed as closed) and which are current and open. The multiple entries may look like an error, but can actually be correct if the statuses are up to date.
Public Records
Information That Hasn't Been Removed From Your Credit Report On-Time

Public records refer to county, state or federal materials that are generally available to the public. Examples of public records that are often included in credit reports include bankruptcies, civil judgments and foreclosures. Typically, these types of public records stay on your credit report for the following periods:

Bankruptcies: seven to ten years

Civil Judgments: seven years

Foreclosures: seven years
If information included is out of date and remains on your credit report, you can dispute it as an error to the credit bureau.
Do Something
Once you've reviewed your credit reports, you can take action by disputing any inaccuracies.
Making the commitment to review your credit reports regularly is a great goal because your credit affects so many parts of your life. By understanding key pieces of how credit reporting works, focusing on the important details and implementing an action successfully, you'll have done yourself a huge favor in making your credit profile accurately reflect you. Better credit can mean better opportunities, which could mean savings for your wallet, so get started now!
Authored by: Jennifer Micieli, CFP(R) ofCredit Karma.com
Blog submitted by: Ron Cooks of The Real Estate Market Place – Servicing the Greater Fort Hood area which includes: Killeen, Harker Heights, Temple, Belton, Copperas Cove and Nolanville. Feel free to call Ron at (254) 702-0064 if you have any questions regarding Central Texas Real Estate.
For Real Estate Listings in Central Texas visit my website at: www.ron.killeenlistings.com or if you're on the go text 'Ron' to 254-227-5799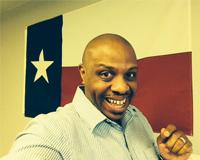 Author:
Ron Cooks
Phone:
254-702-0064
Dated:
June 15th 2015
Views:
549
About Ron: I'm a retired Army Warrant Officer that served our nation for 25 years. I was born and reared in ...