In Most Markets Buying Trumps Renting
InMost Markets, Buying Trumps Renting
Buyinga home makes more financial sense than renting in more than half ofU.S. housing markets. Despite home-price appreciation outpacing rentgrowth in 55 percent of markets, buying a home is still moreaffordable than renting in 58 percent of the nation's real estatemarkets, according to a new RealtyTrac report analyzing sales datafrom 504 counties with populations of at least 100,000.
What'smore, the rise in rents is outpacing weekly wage growth in 57 percentof the housing markets.
"Rentersin 2016 will be caught between a bit of a rock and a hard place withrents becoming less affordable as they rise faster than wages, buthome prices rising even faster than rents," says DarenBlomquist, vice president at RealtyTrac. "In markets where homeprices are still relatively affordable, 2016 may be a good time forsome renters to take the plunge into home ownership before risingprices and possibly rising interest rates make it increasinglytougher to afford to buy a home."
Thereport found that the least affordable markets for renters — whereaverage wage earners need to spend the highest percentage of theirincome on renting a three-bedroom property — are counties inHonolulu, Washington, D.C., New York, and the Northern Californiametros of Salinas, Santa Cruz, and San Francisco. Average rents inall six of those markets require more than 60 percent of averagewages.
Also,the markets that saw the largest increases in rents are:
Sumter,S.C.

Burlington,N.C.

Goldsboro,N.C.

Houma-Thibodaux,La.

Missoula,Mont.
Source: RealtyTrac
Blogsubmitted by: Cyndi Cobb of The Real Estate Market Place –Servicingthe Greater Fort Hood and surrounding areas which includes:Killeen,Harker Heights, Temple, Belton, Copperas Cove, Lampasas,Kempner, andNolanville. Feel free to call if you have any questions regardingCentral Texas Real Estate.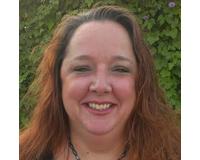 Author:
Cyndi Cobb
Phone:
512-564-0381
Dated:
January 1st 2016
Views:
475
About Cyndi: ...