July 3 2015
Author: Editorial Staff
As of July 1, nearly 700 operators have received a Section 333 exemption from the Federal Aviation Administration to legally fly drones commercially—and the number will continue to rise. You can hire FAA-approved operators to take aerial photos and videos of your properties if they have received an exemption that covers this activity. Before you hire a company, though, you should check to make sure it really has the exemption. Otherwise, you can be held liable for photos and videos that were obtained illegally. In addition to asking for proof from the operator, you can locate exemptions yourself. Here are two ways to do it:
The FAA has created a chart to help you determine whether you need FAA permission to operate your unmanned aircraft. Remember, it's currently illegal to fly a drone for commercial purposes without an FAA exemption, but hobbyist use is allowed if the user follows the FAA's safety guidelines.
Source: TAR website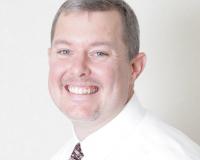 Author:
Chip Franks
Phone:
254-291-1337
Dated:
July 3rd 2015
Views:
841
About Chip: The Supreme Commander of The Real Estate MarketPlace and A Good Guy, In General! Ron "Chip" Frank...