LEASE THEN OWN HOME PROGRAM
LEASE THEN OWN HOME PROGRAM
As a human I believe that we all have acommon dream, and that is to some day own our own home. I don't knowabout you, but at one point in my life my credit was no where nearbeing able to buy, and there was no one who would help unless youpaid them an outrageous fee, and it still seemed like you were leftto figure it out on your own.
As a Realtor I have had more thanenough clients come through my door that have been trying really hardto get to the point of being approved for the loan to buy their dreamhome, starter home, or just a home that they could call their own.Face it no one likes paying someone else bills for them so they canget ahead while you are stuck with a dream that seems to be gettingharder and harder to achieve.
In our office several of the Realtorshave been discussing this issue and have found an outlet for thoseclients of ours that need a little help. We are starting a programthat will allow the buyer to look for homes that they are interestedin buying, lease them while they are working on their credit, thencontinuing with the purchase as soon as their credit is to the pointof being able to.
This program not only helps our buyersout, but it helps those sellers whose homes have been on the marketfor a long period of time and they just can't afford to keep payingthe mortgage payment. The seller will have a binding lease agreementthat keeps the mortgage paid, and knows the home will be sold at theend of the lease period.
There will be conditions for the buyerduring the lease program, to make sure that they are staying focusedon getting to the final goal of buying the home, while the seller isgetting relief from a mortgage that was draining their funds. If youare in need of assistance with your credit and how to get your scoreswhere they need to be we have several professionals we will team youwith to get you there.
If you as a buyer or seller areinterested in this type of program give us a call, and we will doeverything we can to help you.
Sited by
Blogsubmitted by: Cyndi Cobb of The Real Estate Market Place –Servicing the Greater Fort Hood and surrounding areas which includes:Killeen, Harker Heights, Temple, Belton, Copperas Cove, Lampasas,Kempner, and Nolanville. Feel free to call if you have any questionsregarding Central Texas Real Estate.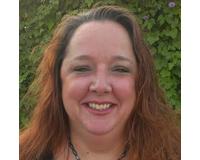 Author:
Cyndi Cobb
Phone:
512-564-0381
Dated:
August 1st 2015
Views:
641
About Cyndi: ...