Let The Government Fund Your Rehab
Whether you're buying a home in dire need of complete renovation or just want to modernize the kitchen or flooring of a property before you move in, an FHA 203k loan insured by the Federal Housing Administration could be the solution to your financing issues.

An FHA 203(k) rehab loan, also referred to as a renovation loan, enables homebuyers and homeowners to finance both the purchase or refinance along with the renovation of a home through a single mortgage. Instead of applying for multiple loans, an FHA 203(k) rehab loan allows homebuyers to purchase or refinance their primary home and renovate it with one convenient loan. By allowing the buyer to finance the cost of improvements into the purchase or refinance of a home, home rehab loans take the financial guesswork and frustration out of renovating a home.
In the past, purchasing a fixer-upper was difficult: most banks wouldn't grant a mortgage on a house in bad shape until repairs have been completed, but repairs couldn't possibly be made until the house is purchased. This put homebuyers in a difficult position. Now, thanks to the FHA 203(k) rehab loan, it's possible to purchase a property and include the cost of repairs and improvements in the loan — making it easier than ever before to purchase a fixer-upper or renovate your current home.
Requirements for Rehab Home Loans
In order to qualify for an FHA 203(k) home loan, a homeowner must meet certain requirements outlined by the Department of Housing and Urban Development (HUD). These requirements include finding a property and that property may need some cosmetic or updating, finding a qualified lender, and meeting all lender requirements, including minimum credit scores, debt-to-income ratios, and proof of income. Once your loan is approved, a date will be set for closing. After closing, a Repair Escrow Account is set up and the repairs must start within 30 days of closing and completed within six months. With a Streamline K Loan typically the contractors receive 50% of the total amount agreed on within 15 days of the loan closing and the remaining balance is paid after the work is completed. With a Consultant K Loan, a HUD 203(k) consultant will work with you as the owner and they will inspect repairs as they are completed and allow for interim draw payments based on the completed work passing final inspection. In both types of 203(k) Loans, after the final disbursement, any remaining funds are applied to the principal balance of the loan.
203(k) Rehab Loan Advantages
Rehab loans are designed to help homeowners improve their existing home or buy a home that can benefit from upgrades, repairs, or renovations. A 203(k) rehab loan is a great way to help you create your own home equity fast by bringing your home up to date. Not only will you be able to upgrade your home with your style and needs, but you'll also be able to buy a home that's usually listed at a lower price due to the older existing condition. That's why a 203(k) rehab loan is great, it can help you gain equity and offer you great interest rates for your rehab in one loan.
In addition to a low interest rate, rehab home loans come with a low down payment and more savings options. Since only a minimum down payment of 3.5 percent is required, you won't deplete your savings trying to come up with a down payment. Because FHA insures your mortgage, the qualifications for an FHA loan may be more lenient than for a conventional loan. Ultimately, 203(k) rehab loans are a convenient way to finance your home improvements without the need for perfect credit, huge down payments, or high interest rates.
Blog submitted by: Ron Cooks of The Real Estate Market Place – Servicing the Greater Fort Hood area which includes: Killeen,Harker Heights,Temple,Belton,Copperas CoveandNolanville. Feel free to call Ron at (254) 702-0064if you have any questions regarding Central Texas Real Estate.

For Real Estate Listings in Central Texas visit my website at: MyKilleenHome.com or if you're on the go text 'Ron' to254-227-5799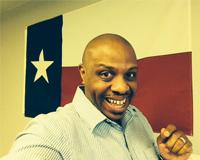 Author:
Ron Cooks
Phone:
254-702-0064
Dated:
December 8th 2015
Views:
652
About Ron: I'm a retired Army Warrant Officer that served our nation for 25 years. I was born and reared in ...