Low Income Tax Benefits
If you earned less than usual in 2015 – and you're preparing your tax return right now – there are some things that you need to know in order to improve your chances of receiving a larger tax refund or lowering your tax bill. The Internal Revenue Service, accountants and other tax experts have tips to share that may save you hundreds or even thousands of dollars when tax time rolls around.
This is the form that your employer uses to figure out how much tax to withhold from your paycheck. When you initially take a job, you'll be asked to fill out this form, but after that it's up to you to make changes to adjust your withholding. If too much is being withheld from your paycheck because you haven't updated your W-4 form, you'll get a refund – and maybe a very large one – but that means you're essentially giving the government a no-interest loan. If too little is being withheld, you very well may have to pay more taxes. An updated W-4 form means you're paying the right amount of taxes throughout the year.


File The 1040
The IRS cautions that every year more than a million people – mostly low-wage earners – fail to file the 1040 form and don't receive a tax refund they may be owed. Many low-wage earners who don't file the 1040 assume they are not due a refund because they didn't earn a lot of money, so they don't bother to fill out a tax return. Not only is a 1040 required for almost all taxpayers, but you could face penalties if you don't file and it turns out that you owe money.
By filing, you'll avoid interest and late fees. The IRS often will allow low-wage earners to work out a payment plan if you owe money, but can't write a big check.


Do Your Own Taxes
If you didn't make as much as usual in 2015, chances are your tax return is uncomplicated, and you don't need to pay a tax preparer to do your taxes. And if you need help, the IRS has programs that give free help to people who do their own taxes. The Volunteer Income Tax Assistance uses volunteers who help those who earn less than $50,000 a year, and the Tax Counseling for the Elderly program helps those who are 60 or older.


Free File
Some people pay others to do their taxes because they want their returns filed electronically so they can get their refunds sooner. The IRS has a program called Free File that allows you to do your own taxes online and, of course, file electronically. It is available to people with an adjusted gross income of $56,000 or less. With this program, the IRS has relationships with several different tax-preparation software companies, which help low-wage earners. Each company has different criteria for eligibility, so check before you start filing to see which companies you can use. By the way, 112 million taxpayers – or 80 percent of all filers – filed electronically last year.


Investigate The Earned Income Credit
This is designed to help low-income families, and many low-wage earners are eligible for this credit. The best part about it is it's a credit, not a deduction. The IRS has a worksheet that helps you figure out if you're eligible.
During the recession, many people became waiters and waitresses to help make ends meet. If that was you, you have to pay taxes on those tips. The IRS says you must report tips over $20 a month to your employer and include tips on your tax return. You can use IRS Publication 1244, Employee's Daily Record of Tips and Report to Employer, to record your tip income.
You also must include all unemployment compensation you received in 2015 on your return. Use the number in Box 1 on Form 1099-G, which you should receive. You also can choose to have federal income tax withheld from your unemployment compensation. To make this choice, complete Form W-4V, Voluntary Withholding Request. Tax will be withheld at 10 percent of what you receive.


Look Into The Child Tax Credit
If you didn't make much money in 2011 and you have children, you could be eligible for thousands of dollars in tax credits from the government from the child tax credit. The more children you have and the less money you made, the more child tax credit money you can receive.


Don't Forget About Other Dependent-Related Deductions
A lot has been written about the waves of 20-somethings who are moving back home, either right after college or because their salaries aren't enough to allow them to live independently. Now their parents can count them as dependents if the adult child earned less than $3,700 in 2015 and if the parents covered at least 50 percent of their needs.
And what about senior dependents? Taxpayers can also claim their parents as dependents if their parents' income was less than $8,000 in 2015. If more than one sibling is helping their elderly parents, anyone who contributes more than 10 percent of their parents' expenses can receive a deduction.


Look Into Moving And Travel Deductions
If you incurred travel expenses to look for a job or moved to take a job, you can deduct moving and travel expenses if those expenses totaled at least 2 percent of your 2015 adjusted gross income. That means someone who made $50,000 can deduct these expenses if they totaled at least $1,000.


Medical Expenses
You may know that you can't deduct medical expenses unless they exceed 7 percent of your adjusted gross income. However, you might be able to qualify for this deduction if you lost your job in 2015 and you paid for COBRA medical insurance.
If your income has taken a hit recently, keep these tips in mind when tax season rolls around. They could end up saving you thousands of dollars on your tax bill.
Andrea Forte - The Real Estate Market Place
www.centraltxhomeowner.com
254-247-9797
Servicing the Greater Fort Hood area which includes: Killeen, Harker Heights, Temple, Belton, Copperas Cove and Nolanville. Feel free to call if you have any questions regarding Central Texas Real Estate.
(Sourced from IRS)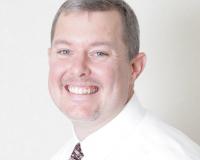 Author:
Chip Franks
Phone:
254-291-1337
Dated:
February 15th 2016
Views:
594
About Chip: The Supreme Commander of The Real Estate MarketPlace and A Good Guy, In General! Ron "Chip" Frank...