Mortgage Rates Three Reasons To Buy In The Next Three Months
MortgageRates: Three Reasons to Buy in the Next Three Months
Ifyou've been thinking about making the leap into homeownership, youmay be pleased to learn that the next three months could be the besttime to buy so far this year. One reason: Mortgage rates haven'tmade a big move up — yet. In fact, Freddie Mac's weekly survey ofmortgage rates finds little movement among the most popular options:
30-yearfixed-rate mortgages averaged 3.85% with an average 0.6point for the week ending Oct. 1, 2015. A year ago, the rateaveraged 4.19%.

15-yearfixed rates averaged 3.07% with an average 0.7 point. Thesame term priced at 3.36% a year ago.

5-yearadjustable-rate mortgages priced at 2.91% with an average0.4 point. Last year at this time the same ARM averaged 3.06%.
"Incontrast to the volatility in equity markets, the 10-year Treasuryrate — a key driver of mortgage rates — varied just a little morethan 10 basis points over the last week," Sean Becketti, chiefeconomist for Freddie Mac, said in a release. "This marks the tenthconsecutive week of a sub-4% mortgage rate."
Whythe next three months may be the best time to buy
Inaddition to continuing low mortgage rates, Jonathan Smoke, chiefeconomist for Realtor.com, offers two more reasons why he thinks it'seasier for buyers to purchase a home than it has been any time so farthis year: Declining prices, and homes are staying on the marketlonger.
"Thespring and summer home-buying seasons were especially tough onpotential buyers this year with increasing prices and limitedsupply," Smoke says. "Buyers who are open to a fall or winterpurchase should find some relief with lower prices and lesscompetition from other buyers."
Smokesays real estate is making its seasonal transition into a buyer'smarket — not in every market and not for every buyer, of course,but in general terms. He says demand generally eases in the fall andwinter months, and median list prices have declined from their summerpeak. In fact, prices fell 1% in August alone — but are still up 6%year-over-year.
Andas daylight hours grow shorter, homes will remain on the marketlonger. Realtor.com reports the median age of home inventory is now80 days, up nearly 7% from August.
Fallbuyers may find it to be the best time of the year to buy, but Smokeadmits it's still harder to snag a home than at the same time lastyear. And there are fewer choices — housing inventory has peakedfor 2015.
Loandemand eases after double-digit gains
Mortgageapplications fell 6.7% from the preceding week, a period when loanapplications surged 14%, according to the Mortgage BankersAssociation. Why the rising and falling demand? Michael Fratantoni,chief economist for the MBA, toldCNBC thatthe Federal Reserve's decision to leave short-term interest ratesunchanged drove loan application volume up.
Withlittle movement in rates since, Fratantoni says there has also beenless incentive for additional homeowners to rework their loans.Refinance applications dropped 8% for the week ending Sept. 25.
Sited by HalM. Bundrick, CFP |posted in MortgageRates, Mortgages
Publishedon October 1, 2015 | Updated on October 2, 2015
Blogsubmitted by: Cyndi Cobb of The Real Estate Market Place –Servicing the Greater Fort Hood and surrounding areas which includes:Killeen, Harker Heights, Temple, Belton, Copperas Cove, Lampasas,Kempner, and Nolanville. Feel free to call if you have any questionsregarding Central Texas Real Estate.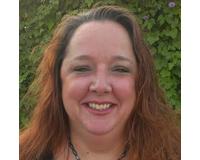 Author:
Cyndi Cobb
Phone:
512-564-0381
Dated:
October 7th 2015
Views:
431
About Cyndi: ...