New Laws For Solar Power
Excerpt:
The law, which takes effect Sept. 1, says developers of expanding neighborhoods larger than 50 homes may not ban solar devices.
"They cannot say 'no' anymore," said Patel, standing in his front yard as the summer sun beat down on a roof pocked with mounting studs, but devoid of photovoltaic cells to soak up the rays.
Though small in scope, the new law, which sailed through the House and Senate, illustrates the state's growing embrace of solar power after a relatively slow start. And as one of the top priorities for solar power advocates last legislative session, it also underscores a shift in strategies for solar power advocates in Texas and elsewhere, as improving technology drives down the cost of harnessing the sun's energy.
"We're not seeking new mandates or subsidies," said Charlie Hemmeline, executive director of the Texas Solar Power Association, "but we do need to make sure that markets work effectively and that customers are empowered to make a real choice."
Because of its size and intense radiation, Texas leads the nation in solar energy potential, but the solar industry has long struggled to get a foothold as policymakers have provided fewer incentives than other states. Solar energy currently makes up a tiny percentage of the state's energy portfolio.
That's beginning to change.
The state added roughly 129 megawatts of solar capacity in 2014, including about 15 megawatts at homes, reaching a total of 330 megawatts, according to GTM Research, an energy market research firm, commissioned by the Solar Energy Industries Association. Though still a far cry from California and a few much smaller states, Texas' annual growth has increased almost sixfold since 2010.
(On average, a megawatt-hour of solar energy can power as many as 100 Texas homes for an hour on the hottest summer day. During average temperatures, it can power many times more.)
For more information please view -- http://www.texastribune.org/2015/08/05/new-law-will-let-more-texans-go-solar/he
Andrea Forte
The Real Estate Marketplace
254-247-9797
www.centraltxhomeowner.com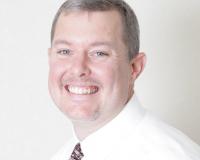 Author:
Chip Franks
Phone:
254-291-1337
Dated:
September 1st 2015
Views:
479
About Chip: The Supreme Commander of The Real Estate MarketPlace and A Good Guy, In General! Ron "Chip" Frank...