Nov 4 2015 6728 1
7Tips to Get a Home Winter-Ready
DAILYREAL ESTATE NEWS | TUESDAY, OCTOBER 20, 2015
Winteris on the way, and home owners should preparing their homes for thecolder temperatures. The National Association of Home BuildersRemodelers suggested home maintenance tips to increase energyefficiency and lessen the chance of emergency repairs.
"Beforewinter weather sets in, spend some time improving and protecting theinside of your home," says NAHB Remodelers Chairman RobertCriner. "Fall is a good time to check mechanical systems andcombat drafts. It's also an opportune time to organize the detailsof your next remodeling project and save space on the calendar of aprofessional remodeler."
Sharethese tips with your prospects to help them better protect theirhome during the colder months ahead.
Ensurethere are no gaps in insulation or crawl spaces that expose pipesto cold air, which could put the pipes at risk of freezing andbursting.

Haveyour heating system checked by a licensed technician before coldweather requires daily use.

Blockdrafts around doors, windows and baseboards with weather stripping,window film and caulk to control heat loss.

Installstorm doors and windows to improve energy-efficiency and get rid ofdrafts.

Havechimneys cleaned by an experienced chimney sweep to prevent therisk of a fire from buildup or blockages.

Spraydoor locks with powdered-graphite lubricant to prevent freezing andsticking.

Setceiling fans to rotate clockwise to force rising warm air backtowards the floor.
Source: NationalAssociation of Home Builders Remodelers
Blogsubmitted by: Cyndi Cobb of The Real Estate Market Place –Servicingthe Greater Fort Hood and surrounding areas which includes:Killeen,Harker Heights, Temple, Belton, Copperas Cove, Lampasas,Kempner, andNolanville. Feel free to call if you have any questions regardingCentral Texas Real Estate.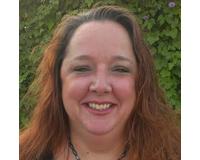 Author:
Cyndi Cobb
Phone:
512-564-0381
Dated:
November 9th 2015
Views:
674
About Cyndi: ...