Oct 4 2016 6728 1
HomeBuyer Advantage Starts Now
Buyershad to be prepared to bring their housing A-game this year. Amidtight inventories of homes for sale and a tight lending environment,they've needed to get pre-approved for a mortgage, belaser-focused on what it is they want in in order to make quickdecisions, and even forgo some contingencies to get the home theywanted.
Thoughactive listings likely will fall more (8 percent over last year),the market still may be shifting slightly as the start of the schoolyear arrives and give buyers more bargaining power, writes JonathanSmoke, realtor.com®'schief economist in his latest column.
"Thereal estate cycle has shifted into its slower fall phase, and we seeit evident in the median days on the market," Smoke says.
Activelistings remained on realtor.com®a median of 65 days in May and June. In August, however, that isexpected to reach 72.
"Demandfollows a more extreme seasonal pattern," Smoke notes. "Thebusiest month on average is June, and June has almost 75 percentmore sales than December, the slowest month of the year."
Weathercan be a big culprit behind that trend. In some colder areas, wintercan make it more difficult to buy a home, but the school calendaralso plays a big role for many families. Many families don't wantto move when the school year is still in session.
Inany case, "from now until January, buyers will have more inventoryavailable relative to each sale with each passing month,"Smoke writes.
Thevery best month that tends to work the most in buyers' favor:January, says Smoke. On the other hand, the cycle will likely shiftagain to favor sellers starting in February, he adds.
"Whenthe cycle favors buyers, prices weaken and inventory sits longer,"Smoke notes. "So even in a tough 'seller's market' like thisone, the cycle can be your friend if you are willing to buy whenothers aren't as interested."
Source:"Attention,Home Shoppers: You Now Have More Leverage," realtor.com®(Aug. 25, 2016)
Sited byhttp://realtormag.realtor.org/daily-news/2016/08/11/home-buyer-confidence-rise
Blogsubmitted by: Cyndi Cobb of The Real Estate Market Place –Servicing the Greater Fort Hood and surrounding areas which includes:Killeen, Harker Heights, Temple, Belton, Copperas Cove, Lampasas,Kempner, and Nolanville. Feel free to call if you have any questionsregarding Central Texas Real Estate.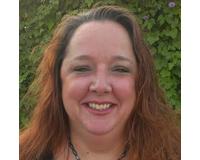 Author:
Cyndi Cobb
Phone:
512-564-0381
Dated:
October 4th 2016
Views:
205
About Cyndi: ...