One of the Things I Hate About Realtors
Ok, I'm ranting a bit here--and maybe I shouldn't be upset that Realtors do this, as it makes things easier for the good guys (that's us wink, wink).
Here it is: Agents tell home SELLERS something along the lines of, Your home is worth about $235,000...sign here, rather than actually showing the Clients why that price is being recommended.
NO! This is probably the most expensive thing those Clients have ever sold, and you're going to tell me that they should trust you blindly?
Get the Clients in front of a computer. Show them what has sold, what's active, click on some pictures...find good comparable homes and SHOW them exactly WHY you're making the pricing recommendation. Show them a market absorption rate (if you don't know what that is, Realtors, then you're at the wrong company).
Make certain the Clients are on the same page as you when it comes to pricing something so important.
That's not asking a lot, is it?
Oh, if you want to know an approximate value of a home--nearly instantly, then click on:
http://www.killeenlistings.com/sell.php
It's some good info.
Ok, rant is over. Please feel free to carry on with your day now. ;0)
Warmly,
Chip Franks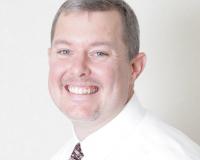 Author:
Chip Franks
Phone:
254-291-1337
Dated:
April 5th 2013
Views:
1,097
About Chip: The Supreme Commander of The Real Estate MarketPlace and A Good Guy, In General! Ron "Chip" Frank...